PIF and BlackRock explore MidEast infra opportunities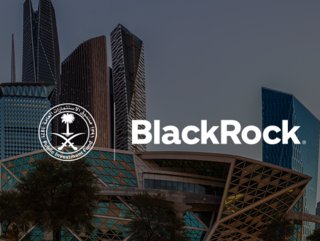 MoU will see KSA's sovereign wealth fund anchor BlackRock's infrastructure strategy and jointly explore infrastructure projects in the region
Saudi Arabia's Public Investment Fund (PIF), one of the largest sovereign wealth funds in the world, has announced the signing of a non-binding Memorandum of Understanding with BlackRock, the global investment company, to anchor its Middle East Infrastructure strategy and establish a framework to jointly explore infrastructure projects in the Middle East, with the majority of investment activity focused on the Kingdom.
In order to support the initiative, BlackRock will look to build a dedicated infrastructure investment team in Riyadh to cover the Middle East region, a statement said. It added that the target projects are across a range of sectors including energy, power, utilities, water, environment, transportation, telecommunications and social infrastructure.
The partnership aims to leverages positive Saudi and regional market dynamics to deliver sustainable long-term returns, the statement continued.
"PIF and BlackRock plan to work together to attract regional and international investors to participate in investment projects, boost foreign direct investment (FDI) into Saudi Arabia, add value to the Saudi Arabian economy and the wider market while facilitating knowledge and skills transfer.
"The MoU signing is aligned with PIF's mandate to explore new investment opportunities in the MENA region, while enabling and supporting Saudi private sector participation. It further cements PIF's partnership with BlackRock and allows both parties to explore opportunities in Saudi Arabia and across the Middle East, in line with PIF's strategy to expand its local and regional investment portfolio," the statement said.
Economic Transformation and Diversification
Saudi Arabia's PIF is playing a leading role in the Kingdom's economic transformation and diversification. Since 2017, it has established 66 companies and created – directly and indirectly – more than 500,000 jobs as of the end of 2021.
It has entered into a number of long-term investment opportunities across 13 sectors both in Saudi Arabia and globally. Amongst the companies under its umbrella is Red Sea Global, the global multi-project developer and company behind the luxury regenerative tourism megaprojects, The Red Sea and AMAALA.
Saudi Arabia's Vision 2030 is a strategic framework that aims to reduce the Kingdom's dependence on oil and is built around developing public service sectors such as health, education, infrastructure, recreation, and tourism.