Sophie Timms from Kier joins the Impact Evaluation Standard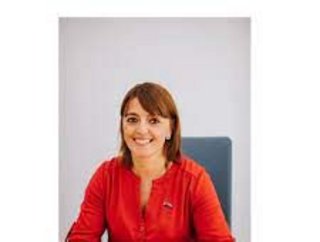 Sophie Timms.
The Impact Evaluation Standard has added another senior industry figure to its steering committee, Kier Group corporate affairs director, Sophie Timms.
With more than 20 years' spent in public and corporate affairs, communications and sustainability, Sophie's extensive experience will be critical to the committee which oversees the social value framework and its guiding principles.
Awarded Freedom of the City of London for her services to diversity in 2019 and having spearheaded a Youth Skills' programme involving inner city London schools from 2017-2020, inclusion is at the heart of Sophie's approach. More recently, Sophie has been appointed to represent Kier on the Social Mobility Commission's Employer Advisory Group, which has been put in place to increase social mobility in the workplace.
Sophie is passionate about creating opportunities for all in the built environment and has support e career progression in property and construction through her work with the Mentoring Circle.
That expertise and background as a trusted leader in corporate affairs makes her the perfect addition to the steering committee - the independent panel of practitioners and thought leaders who ensure that the Impact Evaluation Standard remains the UK's pre-eminent and most robust framework for measuring and monetising social value.
As a member of the steering committee, Sophie will help to keep the metrics, proxy values, and guidance of IES at a gold standard level for social value measurement and reporting.
Sophie Timms commented: "I look forward to being a member of the steering committee and working closely with the IES. There's a lot of disparity in how social value is measured and it's crucial that we have clear guidelines in place. This will mean that companies are working to the same methodology and are able to understand how they can better support the communities we work in."
As the only social value framework that has been aligned from first principles with the government's Social Value Model, the IES is particularly well-suited to contractors and businesses providing services to central government, its agencies, and Non-Departmental Public Bodies.
Kier has a longstanding commitment to social value and was the first contractor in the UK to be awarded the Social Value Quality Mark Level 2, as well as using the IES themselves to measure and monetise its social value activities.
By joining the steering committee, Sophie will ensure that the IES continues to benchmark the work of Kier Group - and its many other users across a wide variety of industries - to the very highest standards.
To learn more about the Impact Evaluation Standard visit https://impactevaluationstandard.org/