Top 10 construction companies in 2023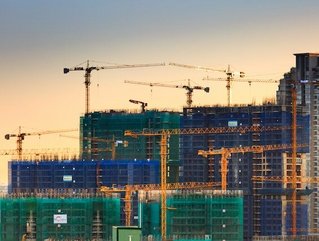 The construction industry is bigger and bolder than ever before!
The construction industry is an integral part of the global economy, and these 10 companies have been at the forefront of construction projects for years.
Construction is an essential industry and these 10 companies are some of the best in the world. From infrastructure projects to residential construction, these global giants have been at the forefront of building projects for decades. Let's take a look at who made it onto this list of top construction companies of 2023.
1 - China State Construction Engineering Corporation (CSCEC)
CSCEC tops our list as one of the largest construction companies in the world. It has headquarters in Beijing and is a Fortune Global 500 company. CSCEC is known for its work on large-scale infrastructure projects such as highways, bridges, power plants, airports, and more. It also provides engineering services for buildings and industrial plants. CSCEC is the largest construction company in the world by revenue and the 8th largest general contractor in terms of overseas sales.
2 - Samsung C&T Corporation
South Korea's Samsung C&T Corporation was founded in 1938 and has its headquarters in Seoul. As one of the largest construction companies in Asia, it specialises in civil engineering projects such as roads, bridges, dams, and hydropower plants. In addition to large scale civil works projects, Samsung C&T is also involved with property development and engineering services for buildings and factories.
3 - Vinci SA
Vinci SA is a French company based out of Rueil Malmaison near Paris that was founded in 1899 by Alexandre Giros and Louis Loucheur. With operations around the globe, Vinci SA is one of the largest construction companies worldwide with revenues over $53 billion USD annually. Its main focus areas include transport infrastructure such as roads, railways and airports as well as energy production including nuclear power plants and renewable energy sources. Vinci SA also provides services related to property development and management along with waste management solutions.

4 - China Railway Construction Corporation Limited (CRCC)

CRCC has its headquarters located in Beijing and it's one of the oldest Chinese state-owned enterprises dating back to 1907 when it was established by Sun Yat-sen for railway construction purposes across China's regions during his presidency from 1912-1925. Since then CRCC has expanded into overseas markets providing services related to railway engineering design and construction along with bridge building and urban rail transit systems throughout many countries including Russia and South Africa among others; however its main focus still remains within China's borders where it has completed many major railway projects connecting cities across all provinces since the 1990s until today making it one of the top 4 largest construction companies not just nationally but worldwide too.

5 - Bechtel Group Incorporated

Established back in 1898 by Warren A Bechtel himself this American multinational engineering firm headquartered in San Francisco California specialises in mainly oil gas pipelines alongside other complex civil works like tunnels dams airports etc; its client base ranges from governments to private corporations having done various major public works around USA, Iraq, Saudi Arabia, Qatar, India and UK among others earning it huge revenues up to $17.6 billion yearly.

6 – Skanska AB

Skanska AB is a multinational construction and development company based in Sweden. Skanska is the fifth-largest construction company in the world and provides both commercial and residential real estate development services alongside other engineering contracting jobs ranging from transportation, infrastructure, healthcare facilities and educational buildings etc. Its portfolio also includes several major bridges, roadways, tunnels, power plants and wastewater treatment systems.

7 – Bouygues S A

Set up 1952 Bouygues S A is a French industrial group headquartered in the 8th arrondissement of Paris, France. Bouygues is listed on the Euronext Paris exchange and is a blue chip in the CAC 40 stock market index. The group specialises in construction (Colas Group and Bouygues Construction), real estate development (Bouygues Immobilier), media (TF1 Group), telecommunications (Bouygues Telecom).Over the past few years, the company has mainly worked on government military defense programmes.

8 – ACS Actividades de Construcción y Servicios SA

This Spanish international group was founded in 1997 and concentrates mainly on its four business divisions namely civil infrastructures, energy, environment and telecommunications providing services primarily related to tunneling, mining, concrete prefabricated structures and public housing complexes etc. Currently its revenues stand approximately 27.8 billion Euros annually.

9 – Kiewit Corporation

Kiewit Corporation is an American construction company based in Omaha, Nebraska founded in 1884. In 2021, it was ranked 243rd on the Fortune 500. Privately held, it is one of the largest construction and engineering organisations in North America. It is an employee-owned company. Kiewit specialises in mine management, production, infrastructure construction, maintenance and contract mining ventures. It has a yearly revenue of roughly 10.3bn US Dollars.

10 – Hochtief AG

Hochtief AG is a German construction company based in Essen, North Rhine-Westphalia, Germany. Hochtief is Germany's largest construction company and operates globally, ranking as one of the largest general construction companies in the United States through its Turner subsidiary and in Australia through a 90% shareholding in CIMIC Group. In 2010 it employed more than 70,000 employees across five corporate divisions. One of these, Hochtief Concessions, is a major airport operator. The others are involved with construction project planning, finance, construction and operations.

There you have it! The top 10 construction companies in the world for 2023. It's easy to see why these giants have made it onto the list, these 10 companies have been at the forefront of construction projects for years. From large-scale infrastructure projects to residential buildings, they have proven themselves to be some of the most reliable in the industry. With their dedication to high-quality and innovative solutions, these 10 companies are sure to continue leading the way in 2023 and beyond. It will be interesting to see what new groundbreaking works they come up with in the near future!