AECOM to sell civil construction business to Oroco Capital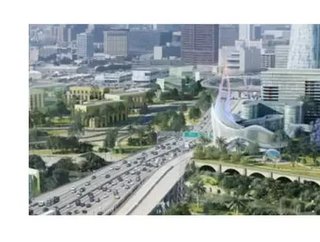 Agreement includes sale of power construction business in October, and signals focus on higher-margin, lower-risk professional services...
AECOM, the global infrastructure consulting firm, has signed a definitive agreement to sell its civil construction business, which includes the Shimmick Construction business, to affiliates of Oroco Capital.
In a statement, AECOM says that the transaction is expected to close in January, upon the satisfaction of customary closing conditions.
"Today's announcement of the sale of our civil construction business, together with the sale of our power construction business in October, represents a significant milestone in advancing our strategy and focusing our efforts on our higher-margin and lower-risk professional services businesses," says Troy Rudd, AECOM's chief executive officer. 
"Our outlook is bright as we bring together our company under our Think and Act Globally strategy, which includes transforming how we operate through the digital delivery of our work and focusing on growing our professional services businesses. I thank the civil construction team on behalf of our company for their efforts over the years and wish the business the best of success under the stewardship of Oroco Capital."
Wachtell, Lipton, Rosen and Katz served as legal advisor to AECOM in connection with the transaction, while DBO Partners LLC served as its financial advisor, the statement adds.
AECOM's professional services business generated revenue of £9.90 billion in the fiscal year of 2020, according to data from Nasdaq.
The announcement comes in the wake of recent changes to the company's board of directors, which has seen seven of the eleven AECOM board members appointed within the past year. Douglas W Stotlar, chairman of AECOM's board of directors, explains that the changes to the board have been planned to support the company's ongoing evolution of strategy, with the focus being on becoming a 'premier professional services firm'.
"As demonstrated by the strong performance reflected in our recently reported fiscal year end results, AECOM's strategic transition to a premier Professional Services firm is creating value for our shareholders, delivering positive results and positioning the business for success in 2021 and beyond," says Rudd. "In fiscal year 2020, we delivered another year of enhanced profitability that exceeded our guidance, even amid a challenging environment for nearly all industries across the globe."
AECOM's civil construction business operates across all civil infrastructure sectors, including heavy civil, mass transit, mining, water, highways, and bridges, for both private and public clients. 
In 2017, the firm acquired Shimmick Construction as part of its plans to expand its civil construction capabilities in the Western United States. 
Its portfolio includes the Golden Gate Bridge in San Francisco, the Gerald Desmond Bridge Replacement in Long Beach, the E320 South Bellevue Extension in Seattle, the HART Airport Guideway and Stations design-build project in Honolulu, and the Miramar Clearwell Improvements project in San Diego.