Grand View Research: green cement market to reach $37.75bn by 2024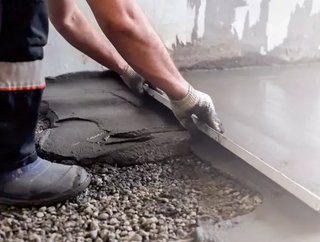 The globalgreen cement market size is expected to reachUSD 37.75 billionby 2024, according to a new report by Grand View Research, Inc. The market is...
The global green cement market size is expected to reach USD 37.75 billion by 2024, according to a new report by Grand View Research, Inc.
The market is anticipated to expand at a CAGR of 8.5% over the forecast period according to forecasts. Stringent environment regulations, coupled with rapid advancements in the Asia Pacific construction industry, is contributing to the market demand.
North America is the largest revenue-generating region for the green cement market, followed by Europe owing to the presence of regulatory bodies such as the United States Environmental Protection Agency (EPA) and the European Environment Agency (EEA). Moreover, the regions are characterized by higher adoption of sustainable solutions to avoid negative environmental impact.
Green cement is an eco-friendly substitute for traditional cement. It can reduce carbon emissions at construction sites by 40%. There is no fixed formula or method to manufacture green cement. However, various researchers and market players have developed different ways to manufacture green cement. California-based Calera Group has developed a Portland cement substitute where calcium carbonate obtained from seawater is mixed with carbon dioxide.
Key application areas of green cement market include residential, commercial, and industrial. In terms of volume, residential sector was the largest application area in 2015 and held 44.2% market share. Growing urbanisation in emerging economies such as India and China with demand for environmentally safe buildings is expected to drive the market growth over the forecast period.