Growth in health standards and healthy building technology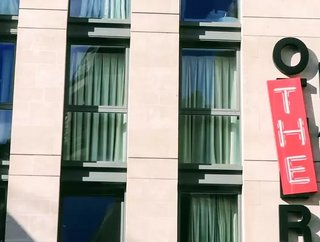 The Immune Building Standard and healthy building technology are likely to be in high demand in a post-COVID world
The world's first residential property to be certified with the Immune Building Standard has been unveiled in London. 
Build Green, an independent authorised building assessor and a contributor to the development of the standard, performs the evaluation and recommends a property to become Immune-certified with one of the three labels: Strong (3 stars), Powerful (4 stars) or Resilient (5 stars). One Palace Place in London, a luxury residential building managed by Navana Property Group, was awarded the Strong label by the Healthy by Design Building Institute (HDBI).
The development incorporates 35 private apartments with a 24/7 concierge for residents, alongside a 312-seat theatre, a 120-seat studio, as well as a restaurant and bar open to the wider public. The achievement of the Immune certification reflects how Navana Property Group implemented the majority of the 135 measures included in the Immune Assessment Scoring Index.
Standards and certifications are likely to play a key part across residential and commercial sectors, reassuring tenants and landlords that their buildings are safe, and reassuring staff as they return to the office.
What is the Immune Building Standard?
The Immune Building Standard was developed by Genesis Property, a member of the European Property Federation and a Class A office developer, in April 2020, to assess and certify the health of indoor spaces. The standard proposes 135 consistent measures that, once implemented - in part or in full - give building owners or businesses the tools to monitor and adjust the health indicators.
The standard is designed to minimise the impact of pandemics like COVID-19 and other bacteriological and toxicological health threats in our built environments. 
Designed in response to the COVID-19 pandemic, this global standard is inspired by advanced technologies and procedures successfully used in medical institutions and research facilities and adapted for use in commercial real estate. As an inaugural version, the present standard will remain under frequent review and constant evolution as the medical, scientific, architectural, and engineering bodies arrive at new conclusions.
What other certifications are there?
Workplaces remain at risk from an outbreak of infectious disease. Drawing on experiences from COVID-19, Bureau Veritas has developed Biosafety Certification, taking a management systems approach to implement sanitary measures that reduce the risk of contamination and ensure a safe working environment for employees, customers and visitors.
The standard for Biosafety Certification has been developed by experts in health and safety certification from the Bureau Veritas team, applying the latest guidance in infectious disease risk management strategies.
The company also offer remote Management System Audits, covering partly routine audits including surveillance, re-certification and transfer.
Rise in health building tech
According to a new report from Guidehouse Insights, global market revenue for healthy building technologies in commercial buildings is expected to grow to about $69.9 billion in 2030 at a CAGR of 5.4%.
"The coronavirus pandemic and its ongoing uncertainties have radically changed the market outlook for healthy buildings investments," says Daniel Talero, research analyst with Guidehouse Insights. "Various factors are driving the market for these applications, including buyer and vendor emphasis on IAQ and comfort, property market economics, and investor pressure and regulatory support."
Johnson Controls recently announced that its OpenBlue digital platform technologies will be rolled out across Derwent London's portfolio.
Mike Ellis, chief customer & digital officer at Johnson Controls, said: "The challenges of COVID-19 and the drive to get ahead of climate change have made us all rethink both the spaces we occupy and the wider environment around us. Across our built environment digital solutions are rising to the fore as a tangible means of making our infrastructure more sustainable and future-fit while helping us get more from the spaces we interact with every day."
What are the new workplace dynamics?
This remains the big unknown. With much of Europe grappling with new waves, talk of 'post COVID' certainly sounds premature. 
More than two-thirds of office workers (64%) are reluctant to return to the office post-pandemic, with the commute, lack of work–life balance and an ineffective workspace, the main drivers hindering workplace returns, according to a new European study by global workplace creation experts Unispace.
The study surveyed 3,000 office workers, 2,750 employers in leadership roles at organisations with 50+ employees, and interviews with global senior leaders in real estate, HR and Operations.
But it also showed that, despite this reluctance, there is a general consensus that a hybrid approach is the way forward, with 69% of employees expecting to be mainly office-based in the near future. This is arguably being driven by the 84% of mandated workplace returns that have already been implemented across the continent.
Lawrence Mohiuddine, ceo EMEA at Unispace, said while the global pandemic has undoubtedly changed the way we work, it has also changed how employees want to experience the workplace, and those who have been able to work productively in a remote environment over the past year must see the value in returning to the office.
"Collaboration with peers is certainly a driver for some returnees; however, our study has shown that people want more than what they can currently access at home - whether that's free lunch options or better amenities," he said.
"We're at a pivotal moment. How we change our workplaces now will define not only what the future of the office will look like, but also how engaged our talent pools are with workspaces themselves. And with younger demographics indicating more of a desire to be in the office to learn from peers, the future of workforces themselves is arguably at stake."
ADP Research Institute found that 64% of the global workforce was negatively impacted by COVID-19, including 28% who lost a job, were furloughed, or were temporarily laid off, and 23 percent who took a pay cut.
Don Weinstein, corporate vice president of global product and technology at ADP, said the needs of the global workforce are evolving in tandem with technology, and the result is transformational.
"Amid all the change, one common thread has only grown stronger: people power performance. To support and empower their people, employers are rooting their decision-making in data and leveraging those insights to better understand their employees' needs and what drives their productivity. This increased visibility is fostering a stronger sense of connection and paving the way for greater growth and innovation ahead."