Hochtief broadens business reach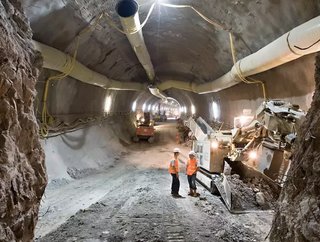 German construction giant Hoctief is active in renewables, utilities, data centres, transport and mining sectors
Background
Hochtief is a German construction company based out of Essen, in the North-Rhine Westphalia province. The largest construction company in Germany, it has been in operation since 1874 and operates globally through its three divisions – Hochtief Europe, Hochtief Americas and Hochtief Asia Pacific.
Executive changes
Its executive board is led by Marcelino Fernández Verdes, while other members consist of Nikolaus Graf von Matuschka, José Ignacio Legorburo and Martina Steffen. Peter Sassenfeld is the Chief Financial Officer. Steffen is the most recent addition to the board, having joined as a member of the Executive Board and Labour Director of Hochtief Aktiengesellschaft. She is responsible for Human Resources at the Group and is also Chief Sustainability Officer for ESG matters, and worked in different positions for the company since 1989 and is a qualified data processing expert.
Operations update
The group recorded a nominal net profit of €294 million, a 19% increase year-on-year compared to 2020, while its operation net profit was €322 million, a 13% year-on-year growth, according to its interim report for 2021, published in October.

It also recorded new orders of €22.5 billion, a 40% Y-o-Y improvement, with positive momentum sustained in Q3. The group has an order backlog of EUR51.2 billion, up €5.4 billion year to date (or 12%), with all divisions showing solid increases. The company said that the order backlog was 6% above pre-COVID levels in December 2019.

Sustainability
In 2021, Hochtief was included in the internationally recognised Dow Jones Sustainability Index (DJSI) for the 16th time in a row for its economic, environmental and social performance, making the company one of only three infrastructure groups listed in the DJSI World Index.

As part of the group's efforts build on this success, all of its business units are working towards a new 2021 – 2025 sustainability plan, which will include a new framework that comprises of carbon reduction targets in order to support the goals of the Paris Agreement on climate change.

Technology focus
As part of the group's commitment towards furthering the adoption of technology in the construction sector, its subsidiary, Hochtief ViCon is working with the German Federal Ministry of the Interior, for Construction and Home Affairs, and the German Federal Ministry of Defence, in coordination with the Federal Real Estate Agency, for the introduction of the Building Information Modelling method for all federal construction projects.
To that end, the Master Plan BIM for Federal Buildings was prepared in spring 2021 under the supervision of the Business Office BIM of the Office for Federal Construction Rhineland-Palatinate. As part of a consortium led by Core Digital Engineering, and in cooperation with ACE3 and planen-bauen 4.0, ViCon will take over the management of the service package of the implementation strategy, which is to be developed on the basis of the master plan BIM for federal buildings by January 2022. In addition, the service package will also include the conception of a BIM manual for the use of BIM in federal construction projects by October 2022.

Hochtief ViCon is developing the BIM implementation strategy for the government's future high-rise building construction projects. The company added that it is strongly focusing on digital solutions, with its subsidiary Nexplore having already developed numerous applications that help to identify potential energy savings, simplify processes and cut costs on our own construction sites.

Corporate outlook
2022 has started strongly for the group, with business units securing contracts across the renewables, utilities, data centres, transport and mining sectors between the end of 2021 and the start of 2022.

The company is a major shareholder in CIMIC Group, whose subsidiary UGL has been awarded a number of design, engineering, procurement and construction contracts in the renewables and utilities sectors, which will deliver a combined revenue of more than AUS$296 million. Each of the contracts commenced in late 2021 and are expected to be complete in 2023.
CIMIC's Leighton Asia has also been selected to construct a data centre in Jakarta, Indonesia, for a multinational technology corporation. The contract will generate revenue of approximately A$103 million for Leighton Asia.

Construction works comprise the delivery of site infrastructure for the campus, a data centre building with two data halls and associated buildings for storage, security and other operational facilities, as well as mechanical, electrical, and plumbing services, façade and external works. Work is scheduled to commence in January and complete in 2023.
Moving forwards, the group predicts that the opportunities afforded by the numerous stimulus packages approved by governments and the identified tender pipeline of relevant projects is worth €530 billion for 2021 and beyond, including €200 billion in PPP projects.