Latin America 'world's worst region' for construction output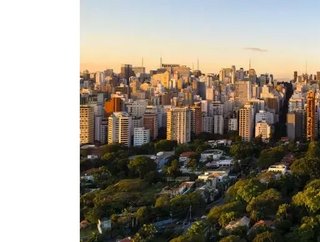 GlobalData expects region's construction output to drop -11.4 percent in 2020, down from -6.8 percent...
Latin America's construction output in 2020 is forecasted to drop to -11.4 percent from -6.8 percent previously, according to a GlobalData report. 
The lowered forecast is mostly due to the slower than expected rebound in construction activity in the second half of the year. It points out that there are two major contributing factors to the slump – one is the ongoing threat posed by the coronavirus pandemic, which continues to spread across the region and cause disruptions and delays, while the other is that construction companies are still struggling to revive their operations in the wake of the pandemic.
"The revised forecast makes Latin America the world's worst-performing region in terms of construction output and reflects the deepening economic damages of the COVID-19 pandemic and strict lockdowns imposed by authorities to limit its spread," says Dariana Tani, economist at GlobalData.
Of the largest countries in the region, Peru's construction output is expected to contract the most this year at -24 percent, followed by Argentina (-23.5 percent), Mexico (15.2 percent), Colombia (-13.2 percent), and Chile (-8.2 percent).
Brazil's construction output is now projected to fall by 4.8 percent, compared with the previous -6 percent, as continuity of nearly all building activities since the start of the pandemic has helped prevent a much worse outcome in the second quarter, the report adds.
"The progress in the reactivation of projects and start of new ones in some countries has been affected by the continued increase in the number of COVID-19 cases and the heightened uncertainty surrounding the economy. In 2021, GlobalData expects the industry to remain weak, increasing by just 0.2 percent before recovering to 3.1 percent over the remaining forecast period (2022–2024)," Tani adds.
The best performers next year are expected to be Peru, Chile and Colombia, she adds, with output expected to rebound to 16.8 percent, 6.8 percent and 4.8 percent, respectively. In the meantime, activity in Argentina, Mexico and Brazil are expected to continue to decline – albeit at much weaker rates – falling by -5.4 percent, -3.4 percent, and -1.6 percent respectively.
"While activity is expected to gradually recover in the coming months as more COVID-19-related restrictions are eased throughout the region, output levels recorded before the pandemic are not expected to be restored in the next four years. 
"Given the region's structural weaknesses and longstanding issues that have been aggravated with the pandemic, including fiscal constraints, social tensions, rising inequality, low productivity and general discontent with democratic institutions," Tani concludes.