PAC green building market to reach US$38.5bn by 2030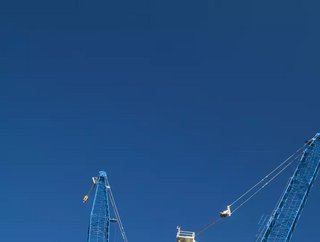 A desire for decreased emissions and low operational costs driving growth of the market
The South-East Asian and Australian green building market generated $15.3 billion in 2020, and is expected to reach $38.5 billion by 2030, witnessing a CAGR of 9.7% from 2021 to 2030, a report published by Allied Market Research has said.
The report highlighted a decrease in emissions from green building materials and a desire for low operational costs as being the main drivers of growth of the region's green building market. However, it also pointed out that cost concerns and market barriers are restraining market growth, despite growth in the construction sector creating new opportunities in the coming years.
The outbreak of Covid-19 majorly impacted the construction sector, the report added. Due to this, the green building material market witnessed declined demand growth in the Southeast Asia and Australia regions.
The increase in the risk of infection among the workforce resulted in delayed construction projects, especially during the initial stage. As a result, several green building materials manufacturers in these regions either suspended or declined their operations which impacted the supply chain.
Also, the decreased purchasing potential of suppliers affected the market throughout the pandemic, the report added.
On the other hand, the government bodies are taking initiatives for mass COVID vaccination drives. The businesses are permitted to remain active under precautionary measures. This factor is assisting the construction industry to continue their operations and the green building material market, therefore, is expected to recoup henceforth.
In terms of product type, the exterior product segment contributed to the highest market share in 2020, accounting for more than one-thirds of the total share, it said. The segment is expected to maintain its lead position during the forecast period, although the solar products segment is projected to manifest the largest CAGR of 10.8% from 2021 to 2030.
In terms of countries, Singapore contributed to the largest market share in 2020, holding more than one-fourth of the total share. It is projected to continue its dominance by 2030. On the other hand, the market across Philippines is projected to portray the highest CAGR of 11.8% during the forecast period.
The research also analysed regions including Malaysia, Indonesia, Vietnam, Thailand and Australia.
For more energy insights, check out the latest issue of Energy Digital Magazine.