Rex Construction Services formed after completion of merger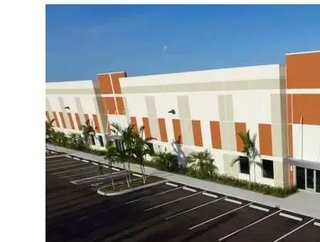 REX Engineering Group has merged with Edwards Construction Services and Integrated Construction Company, creating REX Construction Services...
REX Engineering Group has completed the merger with Edwards Construction Services and Integrated Construction Company, creating REX Construction Services.  
By combining Edwards' 43 years of experience in the Southeast United States and Integrated's depth of expertise in the Midwest with REX Engineering Group's structural, MEP, connection and construction engineering services, and technology solutions, REX Construction Services offers full-service Design-Build, Construction Management and General Contractor services nationwide.  
As part of the rebrand, the firm is also debuting a new logo and an updated website – rexcs.com.
With offices in Chicago, Orlando, Charlotte and Ocala, REX Construction Services provides construction services for a variety of sectors induing Industrial + Distribution, Refrigeration + Manufacturing, Multi-Family, Senior Living + Healthcare, Amenity + Clubhouse, Retail + Mixed Use, Adaptive Reuse, Hospitality, and Office.
"We are excited to further define publicly our holistic approach to construction while adding additional expertise and services," said Steven Uecke, CEO of the REX family of companies.  
"Our entire organization has an intense focus on fulfilling the objectives of our customers in a manner that provides additional value wherever possible.  This renewed commitment to our customers, subcontractors, and employees is not just a change of name, it is a milestone in our endeavor to fully implement the very best of construction and engineering while positively impacting the built world."
Patrick Kenny, President of Integrated, is the new President of REX Construction Services. Before starting his construction company five years ago, he worked for national construction firms in executive leadership roles for 20 years.  
Alongside the firm's sister company, REX Engineering Group, he will be bringing his expertise in construction and management to the REX family.  
Edwards Construction Services was founded by Steve and George Edwards in Ocala, Florida in 1978. Long-term relationships with Fortune 500 companies and key subcontractors fostered geographical expansion throughout the US Southeast.
Integrated Construction is a Chicago-based general contractor and construction management firm that provides Owners Representation, Design-Build, Preconstruction, Construction Management and General Contracting services.  
Most E&C companies continue to face sustained cost and margin pressures, according to Deloitte, and despite strong order books, companies are experiencing challenges such as project delays and cancellations and difficulty in obtaining permits. 
In addition, increases in procurement cost of materials and equipment continue to perplex many E&C companies. 
"But there are reasons to be optimistic," it notes. "Connected technologies and an increase in associated investments may help firms realize new operational efficiencies. New business models and an increase in M&A activity are further accelerating the shift toward digital and operational efficiencies. Also, E&C companies are likely to help other industries unlock the future of workplace solutions."