Softicated launches in the UK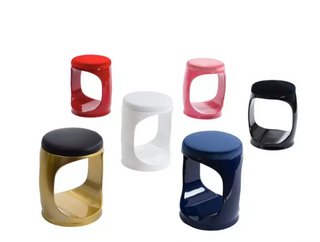 Swiss furniture brand Softicated launches in the UK with its Decorex debut between October 10-13
Swiss furniture brand Softicated launches in the UK with its Decorex debut between October 10-13 following their first exhibition at Milano Design Week.
The brand, founded by French-Swiss designer Cyril Rumpler offers modern, functional furniture made by artisans in Portugal, Italy and throughout Europe.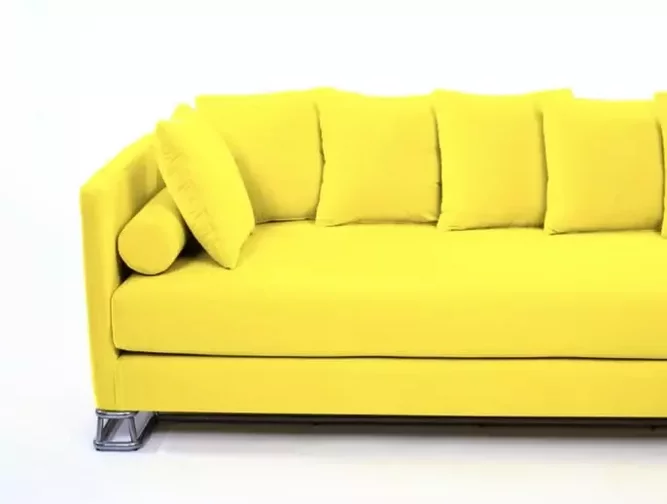 The Belvedere daybed and bench are designed to be adapted for seating, meditation or sleep.
The customisable collection, made up of hard furniture, seating, lighting and rugs draws inspiration from nature with its sinuous, simple, harmonious curves. Highlights from the collection include the Dinner Box sideboard based on a bento box storage concept  in walnut or oak crafted in Portugal.
The Gustav console and side table blend walnut tops with meshed sides and legs in brass or steel which are welded by hand by European artisans, and The Drum Collection (pictured) of oval stools are available in matt or gloss finishes which bring colour, form and function for a multitude of interior functions.
Global workplace strategy, design and construction firm Unispace recently announced its acquisition of Downstream, a global experiential design expert with an expansive portfolio of integrated digital and physical experiences in global tech hubs, flagship retailers, major sports venues and other destination spaces around the world.
Blitzer, Clancy & Company advised Unispace in the acquisition of Downstream, and terms of the deal were not disclosed.
"Work is no longer just a place; the focus is experience," said Steve Quick, Global CEO of Unispace. "This is our commitment to rising above the talk and to taking action.". Downstream's team and approach enhance our ability to empower our clients with the most impactful environments for their most valuable asset: their people." Deliveroo's UK headquarters is pictured below (Unispace).