Travis Perkins records half-year profits of £164m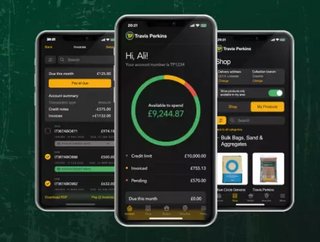 Travis Perkins records half-year operating profits of £164m and CEO Nick Roberts says end markets for its trade-focused businesses remain robust
Travis Perkins recorded an adjusted operating profit of £164m in the half-year to June 30 as it capitalised on the construction sector's recovery, growth in Toolstation UK and expansion in Europe.
While CEO Nick Roberts said "some uncertainty remains", he was cautiously optimistic and the end markets for its trade-focused businesses remain robust.
In the six-month update to the London Stock Exchange, the company announced:
Adjusted operating profit of £164m (2020: £17m) up 14% vs 2019 resulting from higher volumes with solid gross margins, improved customer proposition and restructuring benefits
Strong revenue and operating profit performance in Merchanting following decisive actions to refocus the business; challenging period of inflation and materials shortages being navigated well
Toolstation market share gains continue; rollout on track in both UK and Europe
Increasing guidance for full year 2021 to at least £310m of adjusted operating profit for the continuing businesses reflecting higher property profits of around £30m
Continued progress on setting industry leading sustainability targets consistent with the 1.5 degree pathway of the 2016 Paris Agreement
Investor update to be held on 29 September to update on future plans to deliver long term sustainable value to shareholders
For Scope 1 and 2 carbon, which primarily applies to the decarbonisation of the Group's fleet, this target will involve an 80% reduction and a net zero commitment to offset any remaining Scope 1 & 2 carbon by 2035. For Scope 3 carbon, this target will involve a 63% carbon reduction in the Group's supply chain emissions by 2035, and primarily apply to the purchasing of goods and services; concrete products, bricks and plasterboard in particular, and the in-use emissions of goods sold; especially gas heating and power tools.
The company will publish a carbon reduction roadmap with key milestone targets later this year, which will include the transition of its commercial fleet to low and no carbon options, and the decarbonisation of its estate and engagement and commercial plans around the group's supply chain carbon.
Andy Murphy, Director of Industrials and Financials, Edison Group, said Travis Perkins's recovery has continued at pace and the company consistently outperformed last year's figures across the board and outperformed the more conventional year of 2019 in key areas.
Like-for-like revenue in continuing businesses, not including retail plumbing and heating, grew by 44.1% compared to 2020 and 14.5% ahead of 2019. This period saw the refocusing of several key business areas for Travis Perkins driven by the demerger from Wickes and the sale of its Plumbing & Heating business to H.I.G Capital in May.
"This standout deal is expected to close in Q3 of this year and provide a healthy cash injection into the company and the shareholder, with an interim dividend of 12p a share being reinstated as a result," he said.
"In addition, the company has continued its drive towards a sustainable future by continuing to set and achieve industry-leading targets. Overall, the past six months have identified Travis Perkins's resilience and is continuing to play a key role in the construction industry's recovery. While market uncertainty remains across some of its markets as a result of the pandemic, and overall recovery still some way away, signs for Travis Perkins and its stakeholders are undoubtedly positive for the remainder of the year."