Turner focuses on supply chain planning and green building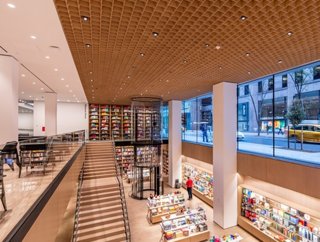 US-based Turner continues to take on large-scale projects while focusing on supply chain planning, green construction and technology
Background
Turner is a North American-based international construction services company, known for its ability as a builder of large, complex projects in diverse market segments. It has a staff of more than 10,000 employees and completes US$12bn of construction projects each year.

Regarded as an innovator in construction, the firm embraces the use of emerging technologies, with the Turner Innovation team mandated to work full-time to identify, evaluate, develop and implement innovative solutions across the company's operations.

As the US' largest general contractor, it specialises in a variety of different segments, such as Aviation and Transportation, Green Building, Industrial and Manufacturing, Residential and Hospitality, Sports, Healthcare and Infrastructure, amongst others. Furthermore, it is known for its key service offerings, which include Design and Build, BIM, Lean Construction and Procurement.
Executive Changes
The company is led by Peter Davoren, who is the President and CEO. He has been in the roles since 2003 and 2004 respectively. He is supported by a management team that includes Christa Andresky, Executive Vice President and Chief Financial Officer; Rosemarie Demonte, Executive Vice President and Chief Human Resources Officer; Pat A Di Filippo, Michael J Kuntz and Tom Reilly (all Executive Vice Presidents) and Abrar Sheriff, who is Executive Vice President, President and CEO of Turner International.
In September 2021, both Andresky and Demonte were promoted to their roles of Executive Vice President. Andresky was also appointed as Chief Financial Officer in 2021, having previously served as Senior Vice President since 2017. Demonte was appointed as Senior Vice President and Chief Human Resources Office in 2020.
The company also made several appointments in leadership positions in 2021 as it looked to improve gender and diversity in leadership positions.
Operations Update
Last year saw Turner appointed to a number of high-profile projects in the US and internationally. This included a recent US$840mn contract to build a New Veterans Administration Medical Centre in Louisville, Kentucky, in a joint venture with Walsh. Turner was also appointed to build the largest Great Wolf Lodge resort in the world, a US$250mn project that is scheduled to be completed by 2023. Highlight projects include the expansion/renovation of The Museum of Modern Art (MoMA) in New York (pictured).
The company also achieved significant milestones and completions on several major projects over the course of the year. This included the topping out of The Spiral at 66 Hudson Boulevard in New York City, the completion and opening of the New 14-Gate Concourse at Reagan International Airport in Washington DC, and many more.
Turner also rebranded its supply chain management services division SourceBlue, as part of an extensive strategic initiative to elevate the supply chain planning and procurement experience in the construction industry. The new brand is part of Turner's ambition to provide clients with a single point of contact for all of their supply chain planning and procurement requirements.
2021 also marked the company's 119th anniversary since its founding. Employees celebrated the landmark by providing food and support to people and communities in need during the week of the company's Founder's Day.
In October 2021, the company joined more than 1,000 contractors to celebrate and promote inclusion through its participation in the inaugural Construction Inclusion Week, which provided five days of engagement to promote inclusion and enable conversations regarding diversity in the construction industry.
Sustainability
In 2021, Turner Construction was ranked for the 14th consecutive year as the number one green contractor in the world by Engineering News Record. Julia Gisewite, Turner's Chief Sustainability Officer, said that the recognition was not only because of the company's expertise in green building construction, but also for how it builds and how it engages with its industry partners.
The company said that in 2020/2020 it had seen an increased focus on green projects and technologies, having completed US$6.8bn in green building projects.
In further evidence of its commitment to Sustainability, the company hosted a company-wide sustainability summit in November 2021. The virtual summit brought together 500 employees from across the company with sustainability thought leaders to share ideas, learn and create a dialogue about bringing about change in the company and industry. To read its DEI impact report, click here.
Technology Focus
Last March, the company held a virtual innovation summit, which brought together more than 1,500 Turner staff with business and industry thought leaders to explore the theme of '5 in 5: Five Innovative Trends that will Transform the Way We Live, Work and Learn within Five Years'. The event explored the trends of virtualisation, connectivity, big data, robotics and automation, and artificial intelligence over multiple days.
Also in 2021, Turner announced that it signed a multi-year enterprise agreement with the San Francisco-based construction technology provider Versatile, to expand the use of its AI-powered CraneView solution on Turner projects.
The technology captures and analyses thousands of data points collected through the workday via crane hook mounted sensors and will provide Turner with actionable insights on jobsite performances through web-based dashboards. These insights will support the planning and sequencing of construction activities, as well as positively impacting scheduling and safety.
Corporate Outlook
Turner Construction looks set for a strong performance in 2022, with the company recently appointed to a joint venture project for a US$380mn, progressive design-build Resources Building Renovation Project with the State of California Department of General Services. The project involves the comprehensive teardown of the 17-storey, 657,000sqft building in downtown Sacramento.
The company has also been recognised by Engineering News-Record as the number one general contractor in the United States, while also being ranked at number one in the Aerospace, Commercial Office and Healthcare markets. This achievement reflects the company's breadth and depth of expertise.