US construction expenditure to grow around 5% in 2021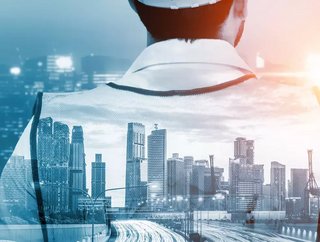 Although US construction spending dipped slightly in May, expenditures are projected to rise 4.8% this year according to Freedonia Focus Reports research
US construction expenditures are forecast to advance 3.9% annually in nominal terms through 2025, according to Construction: United States, a report recently released by Freedonia Focus Reports.
Construction contractors stand to benefit from continued gains in the number of households; consumer incomes; and business, nonprofit organization, and government investment following tight pandemic conditions. Faster growth will be limited by the high cost of new construction, particularly due to the high labour and land costs in many densely populated areas.
This year construction expenditures are projected to rise 4.8%. Growth will partly represent a rebound from a challenging 2020, particularly for the commercial building segment. Businesses dependent upon consumer foot traffic – such as lodging and restaurants, which saw depressed revenues due to the pandemic – cancelled or postponed construction projects.
However, US construction spending fell 0.3% in May as growth in housing, the economy's standout performer, slowed while activity in areas most directly impacted by the pandemic showed further weakness, according to an AP report.
A rebound in commercial building construction is projected to begin in 2021 on rising demand for goods and services, as vaccination rates increase and consumers return to normal routines. Residential building construction is forecast to continue growing at a strong pace this year. Rising sales of existing homes will support growth, as improvements are commonly undertaken as a home changes ownership.
Healthcare remains a prime sector for investment and key projects include:
US$1.79 billion Ohio State's Wexner Medical Center in Columbus
US$1.74 billion Harborview Medical Center in Seattle
US$1.6 billion Indiana University Health in Indianapolis
US$1.2 billion UCSF Helen Diller Medical Center in San Francisco
US$1 billion Brooklyn Hospital Center in New York City
US$1 billion City of Hope National Medical Center in California
and US$1 billion Mount Sinai Beth Israel in New York City
The Children's Hospital of Philadelphia is planning to spend US$3.4 billion building a 22-story inpatient tower, adding 300 beds and around 200 rooms if required. The inpatient tower is expected to cost US$1.7 billion and is likely to be operational by 2027.
To build its Cybertruck plant, Tesla recently bought 381 acres of land in Austin, Texas. Construction activities of its US$1.1 billion manufacturing project will offer much-needed assistance for the growth of the industrial buildings sector.
Ferrero North America has announced plans to build a new $75 million chocolate manufacturing unit in Illinois, marking the company's first production plant in the US.