Vinci net income slides 62% to €1.24 billion in 2020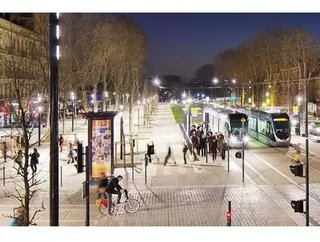 French construction group Vinci's earnings hit by pandemic but buffered by €4 billion cash flow...
The unprecedented health crisis was attributed to Vinci Group's 62% fall in net income to €1.242 million in 2020.
But the French construction group, which employs more than 222,000 people in nearly 120 countries, reported €4 bilion cash flow, close to the record 2019 figure. 
Recurring operating income weighed in at €2.5 million, significantly down on the €5.7 million recorded in 2019, while net debt showed some improvement but still totalled €18 billion. Its proposed dividend for 2020 is €2.04 per share. 
In its outlook for 2021, the group cited:
Contracting business is expected to achieve growth in business levels and earnings
A trend in Concessions (VINCI Autoroutes and VINCI Airports), depending on developments in the pandemic situation and the potential restrictions that may result
The roll-out of VINCI's new environmental ambitions
VINCI Construction Grands Projets, Entrepose Contracting and Taylor Woodrow were recently awarded an EPC contract by National Grid to construct a 190,000 m3 LNG tank in the UK.
The project is part of the programme to expand capacity of the largest LNG terminal in Europe, located on the Isle of Grain on the east coast of England, 60kms from London. 
The Société du Grand Paris recently entrusted the general contracting work to develop 17 service structures located on the south-east stretch of the Line 15 of the Grand Paris Express transport network to the joint venture made up of VINCI Construction and VINCI Energies subsidiaries.
The work, scheduled to take 59 months, began in January and is a €65 million contract.