Why European cities are committing to net zero buildings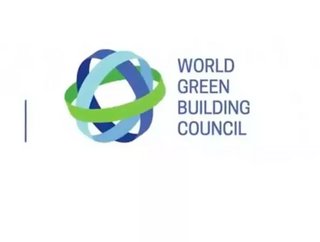 Private sector leaders are responding to the climate crisis by committing to net zero carbon buildings with the World Green Building Council (WorldGBC...
Private sector leaders are responding to the climate crisis by committing to net zero carbon buildings with the World Green Building Council (WorldGBC).
Helsinki, Finland and Vallodolid, Spain have signed the WorldGBC's Net Zero Carbon Buildings Commitment, alongside property sector leaders BuroHappold, Carbon Credentials, Deerns, Grimshaw Architects, Grosvenor Group, Newsec Finland and Ylva. 
By signing the Commitment, the cities and companies pledge to reach net zero emissions for their own buildings by 2030, and cities pledge that all buildings in their cities will meet the target by 2050. Several signatories including Helsinki have announced their intention to get there even faster, with buildings playing a central role in the city's goal to be entirely carbon-neutral by 2035, one of the world's most ambitious city climate targets. 
Jan Vapaavuori, Mayor of Helsinki, said: "Climate change is the most crucial challenge of our time and buildings are at the heart of the fight against it. The City of Helsinki is committed to taking very ambitious measures in its building stock to reduce heat consumption and increase the use of renewable energy. About 45 percent of Helsinki's emission reduction potential is related to buildings, so for us it's the natural place to take climate action." 
Óscar Puente Santiago, Mayor of Valladolid, added: "The climate challenge is huge and Valladolid has demonstrated its ambition to improve citizens' lives by improving our buildings. We are working on innovative energy efficiency projects in public and private buildings, retrofitting our buildings and using solar energy. Becoming the first city in Spain to sign the Net Zero Carbon Buildings Commitment is a great opportunity to demonstrate what must be done."
SEE ALSO:
National Federation of Builders urges UK to act on 2050 zero carbon target
How cloud technology can power a sustainable construction supply chain
Bouygues developing green concrete with partner Hoffmann Green Cement Technologies
Read the latest issue of Construction Global here
Valladolid has committed to releasing an ambitious new law next year to drive district heating and renewable energy in new buildings, and energy improvements in some 3,000 homes per year between 2020 and 2050. Net zero carbon will also become a precondition for buildings rented by the City Council from 2030.
Helsinki and Valladolid join 26 other leading cities across the world that have already signed the Commitment. This signal of increasing ambition from European cities gives an early boost to the 'European Green Deal'; the upcoming European Union's flagship strategy to establish the first-climate-neutral continent.
The commitments were unveiled today at a Brussels summit hosted by the BUILD UPON2 project. Bruno Sauer, CEO of GBC España the project coordinator, said: "As the COP25 climate negotiations open in Madrid this week, the partners of the BUILD UPON2 project are calling on public and private sector leaders to commit to decarbonising their building stock, and work with us to develop ambitious strategies to renovate and regenerate our buildings."
The Net Zero Carbon Buildings Commitment (the Commitment) challenges companies, cities, states and regions to reach Net Zero operating emissions in their portfolios by 2030, and to advocate for all buildings to be Net Zero in operation by 2050.
By setting ambitious 'absolute' targets, the Commitment aims to maximise the chances of limiting global warming to below 2 degrees, and ideally below 1.5 degrees, by drastically reducing operating emissions from buildings.
The Commitment provides a framework for organisations to develop globally ambitious yet locally relevant, flexible and universally viable solutions for their portfolio to both reduce energy demand and achieve net zero carbon emissions. For businesses, the Commitment is one of three pathways available to join EP100.