Women shine in UK Young Surveyor of the Year Awards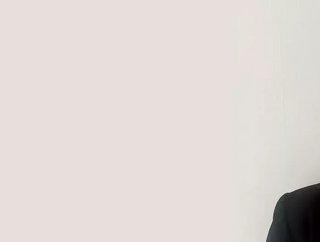 Six women featured in the 10 category winners at last night's UK Young Surveyor of the Year Awards in London
London-based construction professional Mirona Tomala (pictured) was crowned 'UK Young Surveyor of the Year' at the RICS Matrics Young Surveyor of the Year Awards last night, which recognised the most inspiring and influential surveyors – aged 35 or under – in the UK.
A project manager with property and construction consultancy Gleeds, Tomala won the Project Management award, in addition to securing the overall RICS Matrics UK Young Surveyor of the Year title in the face of strong competition from other category winners.
Tomala was one of six women on the list of 10 category winners in a year when female professionals represented almost 40% of those shortlisted, despite making up just 15% of UK surveyors.
The number of women shortlisted this year is 14% higher than in 2018 and 250% higher than in 2014; an increase that that has happened in a period when representation of women in the industry has become much stronger with many more female role models.
RICS Judges said that Tomala was highly deserving of the top accolade for her commitment not only to delivering projects of the highest standard, but also to the wider profession, going above and beyond to develop her team and those in her wider network.
Judges said the languages graduate who worked in electrical wholesaling before qualifying in project management is "a driven and highly effective young surveyor who has a passion for improving the industry and leads by example". 
She initially worked in the affordable housing sector before moving to Gleeds to work in project management where she has worked for over three years, delivering training to 28 project managers on leadership and communication styles, as well as running sessions for graduates and new starters within the business.
An active member of RICS Matrics London since 2018, taking the Vice Chair role in 2021, she co-founded the International Women's Day networking event and volunteers for Open House events and careers evenings to share her career journey and passion for the role of a chartered surveyor.
The winners were announced at an awards ceremony hosted by broadcaster and presenter Jo Ankier at the Hilton Park Lane where Clement Lau, RICS president, opened the evening.
The following young surveyors were recognised for their outstanding career achievements in their respective sectors and disciplines: 
RICS Matrics UK Young Surveyor of the Year - Mirona Tomala of Gleeds in London

Apprentice of the Year – Chloe Hartley of Mott McDonald in Yorkshire and Humber

Asset and Facilities Management – Laura Walker of Bradley Hall Chartered Surveyors in the North East

Building Surveying – Joe Campbell of Rider Levett Bucknall in Yorkshire and Humber

Commercial property – Elise Thompson of BPS Chartered Surveyors in the South East

Land (Rural and Urban) – Abigail Jones of Savills (UK) Ltd in the East of England

Mentor of the Year – Victoria Carter of AECOM in London

Project Management – Mirona Tomala of Gleeds in London

Quantity Surveying & Construction – Javaad Khalil of Consult North in the North East

Residential property – Joe Fraser of Joe Fraser Chartered Surveyors in the North East

Valuation – Kevin Keane of e.surv Chartered Surveyors in Scotland
This year's jury panel consisted of 10 industry leaders who said all category winners – and their employers – should be "incredibly proud" of what they have achieved as future leaders of the surveying profession.
"They have demonstrated that they are not only having a profoundly positive impact on their respective markets and workplaces but are also going above and beyond to help ensure our industry continues to have a positive impact on society and attracts and retains the brightest talent."