5 innovative technologies changing the construction sector in 2015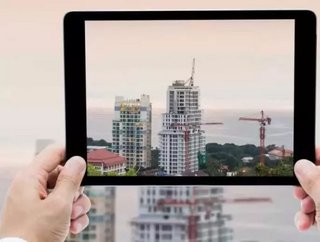 Technology is helping to improve a number of different industries and the construction industry is no exception. When equipped with the right technolog...
Technology is helping to improve a number of different industries and the construction industry is no exception.
When equipped with the right technology, construction companies across the globe are able to work safely and more efficiently.
With better-built technology in mind, here are a number of tech gadgets and apps that are changing the construction landscape for the better:
Wearable Smart Sensors
Wearable technology is having a positive effect on the world of construction, especially in terms of jobsite safety.
A growing number of construction companies are now putting smart sensors in their workers' boots, wristwatches, hard hats, and other safety gear such as rooftop harnesses.
These wearable sensors are helping foreman better track the condition of workers on the jobsite. Hard hat sensors can alert foreman if an impact takes place and wristwatch sensors can monitor body temperatures and ensure workers aren't suffering from heat exhaustion.
Likewise, boot sensors can monitor how long workers have been on their feet and track the amount of time between breaks.
Harness sensors can monitor the number of workers on a structure and alert foreman if a sudden drop in height takes place.
Tool Tracking
Not only do misplaced power tools and hand tools cost construction companies millions each year, they can also become dangerous walking hazards if left in the wrong place.
As the following article looks at, along with the 5 high-tech gadgets to make construction easier are tool barcode readers.
Construction companies are outfitting their machinery, hand tools, and power tools with barcodes.
By scanning these barcodes with digital barcode readers at the beginning and end of each workday, construction companies are better able to track their equipment.
Drones
When it comes to surveying potential construction sites and monitoring active sites, drone technology is literally changing the construction landscape. Construction companies are hiring drone pilots to survey construction sites in both heavily congested and remote locations.
Additionally, construction site foreman are using drones to actively monitor their sites.
This makes it possible to not only monitor workers, but also quickly survey the progress of certain areas on the jobsite.
Tablets and Wi-Fi
Instead of carrying around rolls of blueprints and other jobsite paperwork, contractors and foreman are relying on the portability and versatility of tablets.
Tablets can store massive amounts of data that's accessible with the swipe of a finger.
Taking mobile technology a step further, construction companies are also equipping their jobsites with Wi-Fi connectivity.
Tablets in combination with Wi-Fi allow construction site foreman to upload and share documents as well as make edits in real time.
Mobile Apps
Construction apps allow foreman and contractors to get the most out of their gadgets. There are a number of construction-focused apps on the market, including CAD apps that make it possible to make blueprint changes in the moment.
There are also calculating apps that help construction managers better calculate supplies, including concrete volumes, roofing materials, and hardware amounts. These apps also help construction companies calculate estimates for future jobs.
From drones to sensors and every gadget in between, it's plain to see why construction sites across the world are focusing on technology.
Adam Groff is a freelance writer and creator of content. He writes on a variety of topics including the construction industry and technology.