5 Middle-Eastern builds constructed by Interserve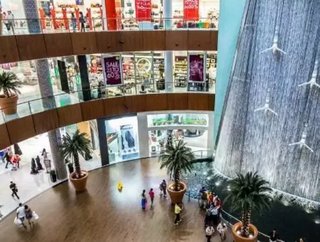 Construction giant Interserve is renowned for constructingbuildings within the Middle-East which have provided increased advantages to the region. The...
Construction giant Interserve is renowned for constructing buildings within the Middle-East which have provided increased advantages to the region.
The company has recently announced the win of several awards from the Royal Society for the Prevention of Accidents, highlighting their continued efforts to create builds which are safe, creative and advantageous to the communities in which they are situated.
By providing innovative solutions, in addition to successful collaborations with clients and key partners, the company has recently been awarded an £81 million project in a joint venture to enhance and develop the City Centre Ajman Mall in the UAE.
We take a look at five valuable projects Interserve has constructed within the Middle-East.
Qatar Airways 4* Hotel
Built from 2008 – 2010, the Qatar Airways 4* Hotel is situated at Doha Airport, incorporating over 400 rooms, lobby, restaurants and health and fitness facilities.
Concrete and steel are the dominant building materials, with over 20,000m3 concrete and 3,000mt of steel incorporated within its construction, in addition to aluminium within the building's exterior.
Dubai Malls
The Mall of the Emirates and Dubai Mall are two of the most iconic builds within the region.
Taking two years to build, the malls comprise of over a hundred shops, restaurants and entertainment venues. Dubai Mall has also included an aquarium and zoo, ice rink and ski-slope for visitors to enjoy.
Currently home to the largest double-glazed skylight worldwide, the The Mall of the Emirates is now to be extended by Interserve in a new project, strengthening the region's infrastructure and transport links.
Cairo's Mall of Egypt
Not to be outdone, Cairo selected Interserve and Besix Oracom in a joint venture in the construction of a Mall within Egypt. Interserve supported the build through the utilisation of their equipment business RMD Kwikform, successfully working alongside contractors to ensure the project's success.
Similar to the Dubai Mall, tourists and locals can enjoy the implemented ski slope, which was complex to construct, but steel supports have been utilised to ensure safety and sustainability.  
Qatar Shell
The complex Gas to Liquids project, built in a partnership with Qatar-based Madina Group highlights Interserve's construction and engineering expertise, winning several awards.
Askghai – 3 new schools
Interserve were selected to construct, develop and upkeep the building of three new schools within Qatar, completed successfully in 2012.
Follow @ConstructionGL
Read the September 2016 issue of Construction Global magazine