5 Sustainable builds in Europe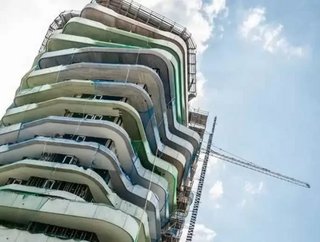 It has recently been announced that Greeces Sustainable Building Council (SBC) and the British Research Establishment (BRE) will undertake a joint ventu...
It has recently been announced that Greece's Sustainable Building Council (SBC) and the British Research Establishment (BRE) will undertake a joint venture to deliver sustainable builds within Greece.
We take a look at five sustainable buildings within Europe. Although they are not BREEAM certified, they have been LEED certified, driving continual long term benefits to the countries in which they are situated.
1. HAEF Preschool & Kindergarten: Athens
The HAEF Preschool and Kindergarten became the first LEED Platinum build in the country back in 2014, and has been constructed into the shape of a fish, displaying intricate internal structures. The near 36 sq. ft. build incorporates a green roof, not only to integrate seamlessly within its surroundings, but also contains a rainwater harvesting system for irrigation purposes.
The building's unique internal and external structures provide increased safety and also creates a light and airy space within the seven atriums.
2.  KIO Networks Data Center: Spain
Located within Murcia, the KIO Networks Data Center is home is both energy and water efficient, gaining LEED Platinum in 2015.
Uitilising locally sourced and recycled materials, the two-storey building is situated in close proximity to vital transport links and is the company's first LEED certified building in Spain.
3. Marco Polo Tower: Germany
Situated in Hamburg is the Marco Polo Tower. Completed in 2010, the 55m residential building incorporates 58 apartments over 15 floors, providing stunning views of the nearby harbour and surrounding city.
Designed by Behnisch Architekten and located next to Unilever's Headquarters, the tower is unique in its shape, continually moving, removing all sharp lines to ensure maximum light exposure and a softer finish.
The high rising, concrete tower encompasses terraces and balconies, extending the notion of space, alongside the use of a mechanical ventilation system and vacuum collectors, which utilise a heat exchanger, to ensure temperatures remain constant
4. EREN Athens Offices
Converted from a residential space to an office space, which has now become the home of EREN HELLAS S.A Headquarters, EREN Athens Offices has a number of sustainable features, gaining LEED Silver in 2014 and is centrally located, providing accessible transport links.
The redevelopment of the building reduced significant demand for new materials and emissions, with many internal walls remaining part of the building's completed design and other parts becoming locally sourced. Low emission solvents, floorings and paint were also utilised within the buildings redevelopment.
throughout the year. Solar panels have also been embedded within the construction.
5. Siemens Headquarters: Germany
Completing in June 2016 is Siemens new Headquarters within Wittelsbacherplatz, Munich. Designed by Henning Larsen Architects, the new building has a number of embedded sustainable features and communal areas, such as cafes and restaurants for the public to utilise and enjoy, and has been certified LEED Platinum.
Home to over a thousand members of staff, the building is spacious and energy efficient, consuming 90 percent less electricity and over 70 percent less water than the previous building which was demolished in order for the new building's construction.
The new build also incorporates smart technologies to control the heating and cooling systems, in addition to collecting essential data in order to run the building successfully.
Architects have also ensured that transport links are not only easily accessible, but have also maintained links for the public who wish to access the city and cultural districts.  
Follow @ConstructionGL
Read the December 2016 issue of Construction Global magazine.