Apple Inc stores: A timeline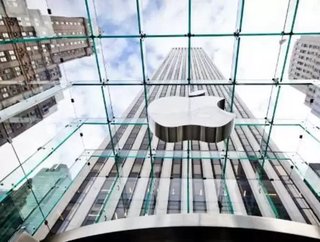 Founded in 1976 in California, we look at how Apple Inc brand has become a worldwide technological phenomenon, with over 450 built stores worldwide. Wit...
Founded in 1976 in California, we look at how Apple Inc brand has become a worldwide technological phenomenon, with over 450 built stores worldwide. With the launch of the new iPhone 7 and an amassed revenue of $233.715 billion in 2015 alone, we look at the rise of Apple Inc Stores, some of which have won a multitude of architectural awards through their construction.
2001 – the first Apple Stores launch in California and Virginia, featuring the iPod which stores consumers' audio music, with storage levels ranging from 8GB to 60GB. The product was an instant success and led to several spinoffs, remaining a popular product to this day.
2002 – Apple opens its 50th store in America and begins to increase its focus on expanding their market growth worldwide.
2003 – The first Apple store is launched in Tokyo, Japan
2003 - Apple launches the iTunes Music Store, an online service where users are able download songs for a small fee with no subscription charge.
2004 – Apple opens its first big store in Regent Street, London. 38 more stores are now situated within the United Kingdom.
2004 – iTunes online store launches in Canada, followed by Switzerland, Norway, Sweden and Denmark in 2005.
2005 – Apple dives further into the Canadian market with the construction of new stores. 28 more are now built within Canada. The iTunes online store also launches within Australia.
2006 – The designs of Apple Stores were changed to become more engaging and appealing for consumers. Interactive displays encompassing vital information regarding Apple's products, in addition to a more practical layout for both consumers and employees, resulting in increased engagement.
Knowledgeable, interactive staff, with inbuilt support desks for consumers who need advice on previously bought products, alongside significant enthusiasm from employees supports Apple's continuing rise in popularity.
Glass staircases are also now an iconic feature within larger Apple Stores, one of Steve Job's ideas for a more personalised experience for consumers. Some large stores now incorporate glass bridges, which further provide a light, airy, open space, appealing to both visitors and consumers.
2007 – Italy welcomes its first Apple Store, in addition to the launch of Apple's largest store in Manhattan.
2008 – A new store opens within Boston, Massachusetts. Apple also ventures into the Chinese, German, Swiss and Australian markets with new stores which increase Apple's revenue further.
Apple's online iTunes store becomes the biggest music retailer in America.
2009 – New stores open in France.
2010 – Apple turns its attentions to Shanghai, in addition to launching stores in Spain.
2011 – The Grand Central Terminal Apple Store in New York is opened, alongside the launch of the iTunes online store in Brazil and Latin America
2012 – Apple opens stores in the Netherlands.
2013 – Apple opens its first iBook Store in Japan.
2014 – Apple opens stores in Brazil and Turkey
2015 - The first stores in Belgium, Abu Dhabi and Dubai are opened
Apple begins to increase its focus on low-carbon building and manufacturing in China, with finalised solar projects which have ensured all Apple stores within China are carbon neutral.  
2016 – Apple has now opened its first store in Macau and Mexico, providing increased revenue and increased market base.
Follow @ConstructionGL
Read the September 2016 issue of Construction Global magazine