The August issue of Construction Global is live!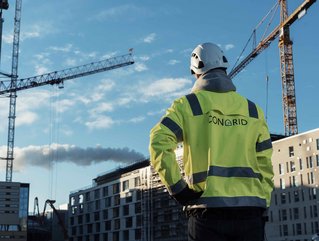 The August issue of Construction Global is here!
This month's cover story investigates customer-centric investment in data centre infrastructure. We spoke to Flexential CEO Chris Downie about the key differentiators putting the company (a 2017 merger of Peak10 and ViaWest rebranded as Flexential) ahead of the competition. We learned what makes it a flexible and essential data partner with a company-wide focus on customer success.
What is the recipe for construction success? Hansen Yuncken believe the essential ingredients are innovation, sustainability and a people first approach. Project Manager Vanja Krumpacnik and Senior Contract Administrator Michael Gibson reveal how, as one of Australia's leading privately owned construction firms, Hansen Yuncken is setting the pace of industry change.
Construction Global also hears from Alex Jones, Head of BIM & Digital Construction at Murphy Group, about how the multidisciplinary infrastructure specialists are meeting the challenges of their digital transformation by partnering with Oracle and Aconex to find the smartest way to work, operate and share information.
Elsewhere, we caught up with Congrid CEO Timo Makkonen. Expanding from the Nordics into the UK, he explains how the Congrid Live platform can enhance productivity with mobile tools tailored to support construction supervision of documentation and inspections focused on quality assurance and safety.