Brasfield & Gorrie implements WINT water leak solution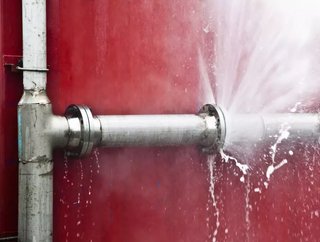 Construction engineering company Brasfield & Gorrie has implemented a WINT Water Intelligence solution to prevent water leak damage on construction sites
Brasfield & Gorrie have announced they have implemented a leak prevention solution developed by WINT to protect construction sites from water leak damage. The solution was applied through AXA XL's digital network of innovative products known as the Construction Ecosystem.
Katie Voss, Brasfield & Gorrie's Vice President of Risk Management, said: "Brasfield & Gorrie has been searching for a technology solution to help us mitigate the potential for water-related losses on our projects for many years. 
"WINT's expertise and engagement during preconstruction and product installation, combined with their sophisticated monitoring capabilities, have been very impressive. We appreciate AXA XL working with us to find a solution for our water mitigation needs and look forward to implementing WINT on more of our projects," she added.
Water leaks are the biggest cause of property loss in construction projects 
According to WINT, water damage is the leading cause of property loss in construction projects. The company claims that its advanced water-flow analysis can help owners, developers, and contractors avoid costs associated with remediation, repair, and increased insurance premiums. Moreover, the WINT solution can cut ongoing water consumption and waste by 20%-25% to reduce operational expenses and reduce the environmental footprint of construction projects, Wint said in a statement.
Yaron Dycian, WINT's Chief Product and Strategy Officer, said: "Water leaks and damage are a major pain point for contractors, and their impact adds up quickly when you consider physical damage, lost time and productivity, and the overall disruption to business. Additionally, insurance carriers face significant losses on claims related to leaks and water damage. As a leading insurance provider, AXA XL recognises that WINT's AI-driven IoT technologies are key to reducing water-related claims and reduce a persistent source of stress and expense for contractors."
Commenting on the partnership, Rose Hall, VP and Head of Construction Innovation, AXA XL, said: "At AXA XL, reducing risk for our customers is a top priority. Our mutual success depends on strong relationships with customers like Brasfield & Gorrie, and strong partnerships with technology solutions like WINT. We support the construction industry's ability to complete projects safely, on time, on budget, with minimal disruptions and/or losses through innovation and technology."