CEO of Mace to become Chairman as Pycroft steps down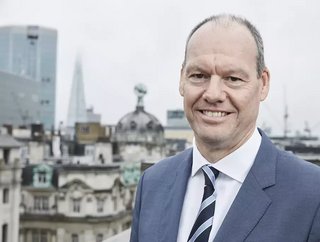 Mace Group CEO Mark Reynolds is to take on the role of chairman of the construction company as Stephen Pycroft steps down
Mace has announced today that the Chief Executive Officer Mark Reynolds is to become Chairman of the construction firm after Stephen Pycroft steps away from the role. Pycroft will be leaving the position in January 2022. 
Reynolds will take up a new role as joint Chair and Group Chief Executive of the business. Stephen will continue to sit on the Mace Board and will remain a major shareholder of the business.
Stephen Pycroft's career at Mace 
Stephen joined Mace in 1993 and was appointed to the Board in 1995. He became Chief Executive in 2004. Over Stephen's tenure as both Chief Executive and Chair, the business has transformed itself into a leading global consultancy and construction company, delivering some of the world's most iconic and transformational projects and programmes.
That legacy of growth – from £90m of annual revenue when Stephen led the management buy-out of Mace in 2001 to more than £2bn in 2018 – could not have been achieved without his ambitious vision for the company and his support of the broader Mace executive leadership team.
The managed transition to Chair and Group Chief Executive for Mark Reynolds marks the next step forward in the broader corporate leadership strategy for the business, following the creation of four new CEO roles for each of Mace's Engines for Growth in 2019. 
Talking about the change of role, Stephen said: "Over the past three decades I have been extraordinarily proud to lead and watch Mace grow, whilst we continued to challenge convention and find better ways to deliver for our clients. We have helped to shape cities and redefine our industry – and we've been able to do so because we've been privileged to work with some of the best colleagues and clients in the world. 
"Our people and their commitment to doing things differently continue to inspire and impress me every day, and – although I am stepping down as Chair – I will continue to support the Executive Board in my new role."
Mark Reynolds, Mace Group Chief Executive, also commented on the transition in the company: "There can be few people in our industry who can claim to have had such a huge impact on how we operate as Stephen. His commitment to our company and to developing exceptional talent has always shone through, and many of the senior leadership at Mace would not be here without him.
"Since I became Chief Executive of Mace in 2013, Stephen has supported me and many colleagues as we've continued to grow the business and support our client to achieve their ambitions. His legacy will be admired by many for taking a small consultancy business and turning it into a resilient global business. We are all extremely grateful for his leadership and support I and the Board look forward to working with him in his new role," he said.