CITB awards roofers £15,000 for drone training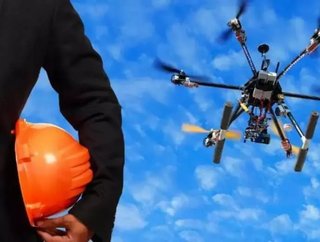 Independent company Lacy Roofing is set to train five members of staff to fly drones in new"Robots for Roofing" project. The scheme, based i...
Independent company Lacy Roofing is set to train five members of staff to fly drones in new "Robots for Roofing" project. The scheme, based in Liverpool will aim to reduce potential risks within construction and will be funded through the Construction Industry Training Board under the CITB's Flexible and Structured funding.
Drones are becoming increasingly valued within the construction industry and provide potential benefits in the support of developments and potential restorations.
The £15,000 project will provide training at Civil Aviation Authority standard. Geeta Nathan, Head of Economic Analysis at CITB, said: "It's inspiring to think of the impact these projects may have, not only in the near future but also in years to come." If the project is successful, it will be rolled out across the industry.
Drones will be utilised to carry out assessments and detect potential concerns within builds to support construction workers, rather than potentially putting them at risk through carrying out difficult tasks manually, improving quality and safety.
The CITB is currently supporting a range of construction projects. In a bid to tackle the skills shortage, £7 million has been allocated in a project to develop the careers of individuals who wish to remain in construction and develop themselves further.
In addition, a comprehensive training programme at a cost of nearly half a million pounds has been developed to train 60 adults who have autism or similar disabilities, who wish to work within the construction industry. The project will be run by Mitie Property Services, who will collaborate with the National Autistic Society, Geason Training, Graham Roofing, Remploy, ASC Scaffolding and RL Scaffolding to ensure the project is a success.
Follow @ConstructionGL
Read the July 2016 issue of Construction Global magazine