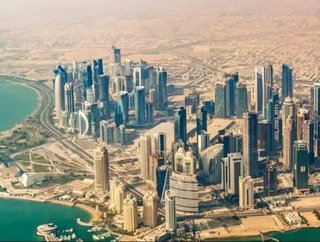 UrbaCon Trading & Contracting Company LLC, also known as UCC, is a Qatari-based international construction company with over 30 years of experienc...
UrbaCon Trading & Contracting Company LLC, also known as UCC, is a Qatari-based international construction company with over 30 years of experience, building everything from highways and bridges to luxury residential and hotel projects. The company was founded in Syria back in 1983, by Mohamad Raslan Al Khayyat when it was known as Al Khayyat Contracting and Trading (KCT).
The founder's son, Moutaz Al Khayyat, is the current CEO and he explains the company's ethos: "At an early stage, the company vision was to 'Build Trust' and this vision has been inherited by UrbaCon Trading and Contracting (UCC) who, while being formed in Qatar in 2011, has a legacy of experience to build on. We are based in Qatar but with operations ongoing within the GCC, USA, Europe and Asia."
Since it was set up in 2011, UCC has experienced remarkable growth and its strategy going forward is to continue on this path, while further diversifying into different markets. Al Khayyat explains: "UCC continually looks to see how it can strengthen its procedures and subsequently its performance, whilst having a strong emphasis on quality, safety and productivity. As a group, we are already quite diverse with companies engaged not just in construction, but also in facility management, hospitality, shipping, restaurants, clinics, retail, real estate, cargo, travel, manufacturing, farming and farm products.  We continue to invest into various business sectors based on market analysis.  Within the construction sector we are expanding now into the oil and gas field together with major infrastructure."
One of the high-profile projects that UCC has been involved with is the Mall of Qatar, which is a challenging design and build of a 550,000m2 project, which engaged every facet of the group's capabilities, and is on schedule for opening in autumn 2016. "In addition to the mall, an adjacent five-star hotel is also under construction by ourselves and is scheduled for completion at the same time. The surrounding infrastructure,  including highways and metro links, are also well advanced by the Public Works Authority and we look forward together to making this new iconic designation available for the local population later in 2016," says Al Khayyat....
Read the full interview in the February 2016 issue of Construction Global.
Follow @ConstructionGL