Construction approved for new US$3.9bn JFK terminal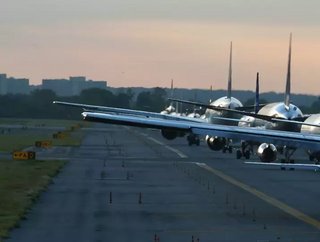 Construction work on JFK's terminal 6 is to go ahead after a deal was finalised between the airport's owner and a private consortium
Construction of a new terminal at JFK International Airport will go ahead following the announcement that a deal had been reached between the airport's owner, the Port Authority of New York and New Jersey, and private consortium JFK Millenium Partners (JMP).
COVID-19 causes construction delays
Work on the project was due to begin in 2020 but was put on hold after COVID-19 caused a drop in air traffic levels which fell by as much as 98%. Passenger numbers have also been impacted by the pandemic, with the governor's office reporting that they were between 25 and 30% down compared to 2019. 
Port Authority Executive Director, Rick Cotton, said: "At the height of the pandemic, when JFK Airport was seeing an unthinkable two percent of its pre-Covid record-breaking passenger volumes, we never lost sight of finding a path forward for this world-class terminal under Gov. Cuomo's leadership."
New York State Governor Andrew Cuomo, who announced the deal, is facing pressure to resign, including from fellow democrat and US President Joe Biden, after an investigation, concluded yesterday, found that he had sexually harassed several women including former and current employees.
The Port Authority is due to sign a lease agreement with JMP this week to construct the 1.2mn sqft terminal, subject to approval. The Airport owner will spend US$130mn on infrastructure for the project. 
Built on the site of the old terminal 6, which was demolished in 2011, the construction of the new terminal will mean British Airways will move to JFK's terminal 8. It will also be linked to terminal 5 and have 10 gates. 
As part of the agreement with JMP, a 10-year emergency extension of the master lease of JFK airport was granted by the City of New York, moving the deadline from 2050 to 2060. Construction of the new terminal is due to start in mid-2022 with a completion and opening date expected in 2025. According to the governor's office, the project will also create around 4,000 jobs. 
Schipol Airport Logistics Centre 
It was recently announced that construction was completed on Schipol Airport Logistics Centre at Schipol Trade Park in Amsterdam. Nippon Express finished building the facility, holding a ceremony on July 15 to mark the start of the building works. 
Located about 7km southwest of Amsterdam Schiphol Airport, a major European hub, the Centre offers twice the space of NE Nederland's existing warehouse while being an eco-friendly facility with a 60m x 55m section of its rooftop covered in solar panels.