Construction output to rise by 35% by 2030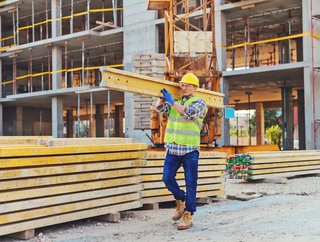 A new global forecast produced by Oxford Economics predicts a 35% rise in construction output within the next decade
Construction output is expected to rise by 35% over the next ten years, according to a recent global forecast published by Oxford Economics. The forecast, titled 'Future of Construction' predicts that pandemic stimulus programmes, pent-up household savings, and population growth will combine to create an average annual growth rate of 3.6% between now and 2030. 
This, according to the forecast, will accelerate construction's expansion in both manufacturing and services. The growth itself will be focused around four countries: China, India, the US, and Indonesia, making up for around 58% of the total projected expansion. 
Graham Robinson, global infrastructure lead at Oxford Economics and the report's lead author, said it was "unusual" to see construction outstripping growth in both services and manufacturing over a sustained period.
"But it's not surprising that construction is expected to power the global economy over this next decade, considering the unprecedented nature of stimulus spending on infrastructure by governments and the unleashing of excess household savings in the wake of Covid," he said. 
Household savings increase across advanced economies
Jeremy Leonard, Managing Director of industry services at Oxford Economics and an author of the report, said: "Huge levels of excess household savings have built up across advanced economies. The authors of the forecast also claim extra output in the decade will amount to $4.5 trillion, giving construction an output worth $15.2 trillion by 2030 and 13.5% of global GDP.
"In North America, we estimate excess savings at well over 10% of GDP. Even under very conservative estimates of how much of this excess savings will be spent, the growth profile across most developed countries will be strong through 2022," Jeremy added.
The report further predicts changes to the output situation from 2020, with India being the third-largest, surpassing Japan in 2023, and Indonesia overtaking Germany, Japan, and the UK by the end of the decade. It also reveals that by 2030, China and the US will lead the global annual output table.