Construction work in Africa is set to increase through new projects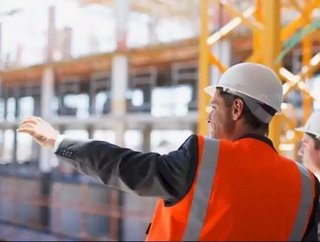 Significant investment is being placed within Africas infrastructures in a bid to provide long-term benefits to the country and drive tourism into the r...
Significant investment is being placed within Africa's infrastructures in a bid to provide long-term benefits to the country and drive tourism into the region. We take a look at some of the projects which are currently being constructed or recently finalised which will boost Africa's economy.
Development of transport links
Tanzania Airport is currently home to the construction of a new terminal, which is halfway to completion. Funded solely by the government, the work will enable a predicted spike in travellers who will utilise the airport's services, and create a domino-effect in the redevelopment of further airports throughout the country.
In order to strengthen current infrastructures on land, in addition to sea and air travel, a cement plant is underway within Uganda in order to meet the demand for concrete, providing the necessary material for current construction work. Hima Cement will be investing over $30 million to ensure the region is able to cater towards and supply and demand within the construction sector, abiding by the pledge the Ethiopian Roads Authority has set out to build and develop new and current infrastructures in order to boost tourism and economic growth, in addition to increasing employment.
Investment from hotel chains
Marriott International is placing significant investment within Africa to drive further tourism into the region. The chain hotel is set to launch its seventh hotel within Algeria and place new accommodation within Cape Town, creating new construction roles and permanent work for residents in South Africa.
Viewing the future potential of Africa's growing tourist industry and business growth, European chain Louvres Hotel Group is set to run the Royal Tulip Plaza Addis Ababa Hotel in a 20-year deal when construction work officially completes in 2018. The agreement covers the hotel's luxury collection and will provide first-class accommodation for tourists who visit the area. However, not to be outdone, European chain Rezidor Hotel Group is also responsible for the future running of the Aya Hotel and rebranded it as the Pearl of Africa Hotel Kampala.
In addition to these business ventures, Hilton Hotel will also be constructing a new hotel in Casa Blanca, Morocco. This follows on from news late last year, stating that the company are to build a new hotel within Lagos to expand their business and boost employment and construction work within the two regions. The new hotel will be situated close to Murtala Muhammed International Airport, providing luxury and convenience for travellers.
Sustainability is becoming a key topic within African construction, at which Hilton are currently responsible for the construction of the country's first modular hotel, situated close to the region's major international airport, and will become an ever increasing importance within building work.
Whilst China is placing significant investment within Africa's developing infrastructures, China Civil Engineering Construction Corporation (CCECC) is also providing expertise regarding the construction of the tallest building in Djibouti. The $70 million mixed-use build will incorporate 23 storeys and incorporate apartments, corporate space, health and fitness amenities and parking facilities.
Construction of tourist areas
The construction of tourist facilities extends to communal facilities, such as restaurants and shopping malls. Egypt and Uganda are both home to new malls which are under construction and will increase investment within both regions. Incorporating over 300 shops, the Mall in Egypt is set to open its doors in March 2016, with its main competitor being based in Dubai. The Mall in Egypt will contain snow sports facilities, in addition to entertainment venues, such as restaurants, cinemas and children's facilities. The Arena Mall in Uganda will also provide world-class facilities, and will embed sustainable elements within its designs to ensure it will provide long-term benefits to the region.
Renewable, sustainable resources
Uganda is behind several renewable projects, and is the fifth largest investor in renewable energy in Africa at $100 million, according to the Renewable, Global Status Report. An increase in providing alternative energy sources has boosted employment in the region, in areas such as hydropower. Following on from the region's example, Chinese company Gezhouba Group Corporation (CGGC) is set to fund and build new hydroelectric power stations in Gabon, using the Three Gorges Dam in China as a key example of previous large hydroplants which have been constructed and consequently provided a sufficient, sustainable energy source to residents in the region.
Areas such as Liberia are also set to benefit from hydropower with the use of the Mount Coffee Plant, which is currently undergoing its second phase of testing to develop its current usage and increase in sustainable energy.
Read the January 2017 issue of Construction Global here