DAMAC Properties' DICO International signs global hospitality partnership with Roberto Cavalli Group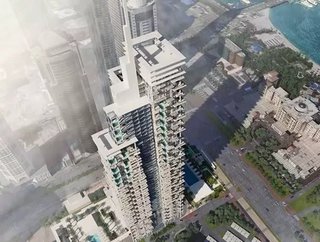 DAMAC Properties' DICO International has signed an international hospitality partnership with Roberto Cavalli Group which will design several properti...
DAMAC Properties' DICO International has signed an international hospitality partnership with Roberto Cavalli Group which will design several properties to be launched in Dubai.
The announcement coincides with 2018's Cityscape Global, one of the world's largest exhibitions and conferences on property development taking place from 2nd to the 4th of October, and celebrates another milestone for the branded real estate sector.
The first property, a 220-room five-star hotel outfitted by the eye-catching designs of Roberto Cavalli, will be situated within the signature Al Sofouh, Dubai Marina development, and minutes away from some of the world's most iconic tourism attractions.
The tower, scheduled for completion in 2023, will offer unmatched views of the Dubai Media City skyline and Dubai Marina, while the Roberto Cavalli Hotel will feature a jaw-dropping infinity pool overlooking the Palm Jumeirah. Complete with extravagant hospitality facilities befitting the first Roberto Cavalli Hotel, including a private majlis and stylish Bridal Suite, the property will also host premium-styled F&B outlets.
This isn't the first time for Roberto Cavalli Group to showcase its flair for interior design. Witnessing a growing demand for branded real estate, in 2017 DAMAC Properties announced their collaboration with the renowned fashion house. This saw the launch of the world's first villas to feature interiors with the coveted 'Just Cavalli' signature style, and marked the Roberto Cavalli Group's entry into the real estate industry.
SEE ALSO:
"We are thrilled to be bringing another first for today's discerning global travellers and guests. Through the joyful spirit of the authentic Roberto Cavalli brand, we plan to meet market demands for familiar touch points, while offering guests distinctive experiences," explained Hussain Sajwani. Under the global real estate and hospitality developer, DAMAC Properties, Sajwani has years of experience capitalizing on global luxury brand associations, to drive value and quality for investors and guests.
"Roberto Cavalli unifies the world of fashion, interior and lifestyle, combining the most elegant expressions of luxury with distinct glamour, finest Italian taste with innovative craftsmanship and Mediterranean emotion & energy, full of 'joie di vivre'", said Gian Giacomo Ferraris, CEO of Roberto Cavalli Group. "We look forward to working on the first Roberto Cavalli-branded hotel, alongside the real estate pioneer behind DAMAC Properties".
"Lending our distinctive DNA for design to a strategic player in the international luxury development market is an exciting and natural step in our evolution within the lifestyle space. As we continue to transform our palette, we remain true to our vision of weaving high-crafted design into the lives of today's patrons of fashion and art," concluded Ferraris.