Dubai will build the second largest park worldwide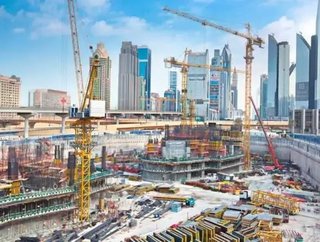 It has recently been announced that Dubai Holding and Dubai Municipality have signed a Memorandum of Understanding (MoU) to develop and construct a new...
It has recently been announced that Dubai Holding and Dubai Municipality have signed a Memorandum of Understanding (MoU) to develop and construct a new park within Dubai, which is sustainable, incorporate a number of sporting facilities and enhance natural wildlife into the area.
Spanning 350 acres, the $64 billion eco-friendly park will attract further tourism into the region and encourage locals and tourists to engage and adopt healthy lifestyles, with a 20k jogging track, 14km cycle track, 30km of pedestrian pathways and over 7km of nature trails. The park will also be an attractive space for young families, with over 50 new playgrounds for children, alongside retail, restaurants and communal spaces to relax and unwind, increasing Dubai's public spaces to 17 percent.
Ahmad Bin Byat, Vice Chairman and Managing Director of Dubai Holding informed Gulf News: "In addition to enhancing the natural landscape and attracting tourists, every major city, including New York, London and Singapore, has an iconic park that reflects its cultural and social identity. The provision of green, open spaces plays a pivotal role in elevating the quality of life among residents, creating a desire to explore new pursuits and enjoy favourite pastimes."
"The development of this park reflects Dubai Holding's strong commitment to support economic diversification, innovation, and sustainable development across Dubai and the UAE."
"In addition, such parks act as important links between different parts of the wider city, positioning them as popular destinations drawing people together. The development of this park, in partnership with Dubai Municipality, aims to show off Dubai's remarkable landscape and position it among the most prominent global cities."
The public park will aim to improve not only the quality of life for residents, but also air quality in the area, with over 10,000 new trees which will be planted, alongside an irrigation system to reduce water consumption. In addition, to attract modern consumers, the park will incorporate Wi-Fi throughout, on-site power generation, waste recycling and smart cards for ticketing purposes.
Such work highlights the UAE's vision to attract further investment in Dubai through the partnership of public and private ventures, at which Eng Hussain Lootah, Director-General of Dubai Municipality said: "The project will establish the largest public park in Dubai, and will meet the highest levels of sustainability while raising environmental awareness among its visitors."
"I also want to take this opportunity to commend the continued cooperation between Dubai's public sector entities and local developers, which together enhance Dubai's global reputation as a premier destination to live, work and visit, through projects such as these."
The first phase of construction works will be underway later in the year, at which on completion will become the second largest in the world.
Read the March 2017 issue of Construction Global here