Earn up to £275,000 at Hainan Free Trade Port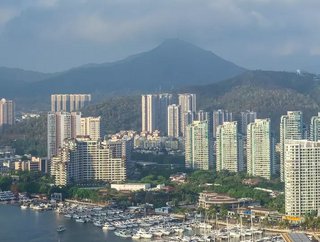 Hainan Free Trade Port's global recruitment drive includes tax breaks and attractive salaries
Hainan Free Trade Port is on a global recruitment drive and construction executives are being lured with tax breaks and salaries up to £275,000.
The most urgent talent shortages are in the port but a total of 36,000 positions are also available in universities, research institutes, key laboratories, hospitals, state-owned enterprises, key project platforms, and parks. There are more than 100 posts with an annual salary in excess of CNY 1 million.
Hainan Free Trade Port has 11 key industrial parks, with 11,496 job vacancies.
In 2018, Chinese President Xi Jinping designated Hainan as China's largest free-trade zone and introduced new subsidised housing and fast-track work visas to attract new residents. The latest incentives go much further. They include:
Salary of up to £275,000

Personal income tax capped at 15%

Medical insurance for staff and family

Tax benefits related to household registration, house purchase, car purchase and schooling support for children

Access to education opportunities 
In 2020, a masterplan for the construction of Hainan was announced, and over 260,000 people have since moved to the island.
Shen Xiaoming, Secretary of Hainan Provincial Party Committee, says: "It is now a critical period for Hainan to continue constructing the free trade port, develop the island and attract the best skilled talent from around the world." Click here to watch a promotional video.
The recruitment drive will continue until June 2022. Job seekers can call +86 4009-513-513 for more information or register here.
While China's economy is projected to grow by 8.5 percent in 2021, it is grappling with declining labor force growth, diminishing returns to investment, and slowing productivity, according to the World Bank.
"China's economy is facing structural headwinds given adverse demographics, tepid productivity growth, and the legacies of excessive borrowing and environmental pollution," it states.
PwC recently announced it is investing ¥8B (US$1.25B) in China and creating 20,000 new jobs over the next five years.