Frontera and PPD drive Suzhou's biotech boom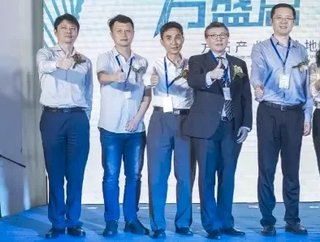 Two new developments involving Frontera and PPD confirm Suzhou's status as a focal point for gene therapy and biotech
Frontera Therapeutics Co has broken ground on a 4,000sqm facility at Suzhou Industrial Park in Jiangsu, China.
The site will house the GMP manufacturing cleanrooms for drug substance and drug product, GMP quality control testing labs, the process development pilot plants, clinical testing labs and is designed for the clinical manufacturing and the initial commercial manufacturing of Frontera's rAAV gene therapy products.
Ni Qian, Vice Director of Suzhou Industrial Park Administration Committee (SIPAC), said its mission is to bring treatment solutions to patients in China and globally. "Frontera has made rapid progress and remarkable achievements in less than one year, as multiple products have already been advanced to the preclinical development stage," he said.
Dr. Yong Dai, Co-Founder and CEO of Frontera, said it aspires to establish a cost-effective, scalable, local manufacturing platform in China to develop and produce high quality, affordably priced rAAV gene therapies for the China market.
"The emerging rAAV gene therapy industry in China is facing great challenges in Chemistry, Manufacturing and Controls (CMC), including optimizing production process and expanding the production scale for the commercialisation," he said.
"Frontera has rapidly built up a world-class team with extensive experiences of the rAAV product development, consisting of research and preclinical development, CMC development and GMP manufacturing, clinical development, and regulatory filling talents."
Suzhou remains a focal point for biotech and vaccine development.
PPD recently opened its new multipurpose laboratory to support Western and China-based pharmaceutical and biotech companies managing China research studies. The 67,000sq ft facility in the Suzhou New District, Jiangsu Province, offers bioanalytical, biomarker and vaccine laboratory services to support trials across all phases of pharmaceutical development.
The company anticipates adding approximately 300 highly skilled professionals over the next three years as a result of the expansion, and the new lab supplements the company's existing Shanghai central lab, established in 2015.
Enterprises engaging in manufacturing and in the 'three emerging industries' –  biomedicine, nanotechnology, and AI – as well as headquarter enterprises can secure attractive rewards, rent subsidies, and other subsidies at the Suzhou Industrial Park, which is located 20 minutes from Shanghai and five hours from Beijing. In the AI industry, it wants to achieve the industrialisation of AI technology and foster a world-class AI industrial cluster. 
The G7 Group launched an infrastructure investment push aimed at countering China's Belt and Road Initiative (BRI). While no extra state funding for infrastructure schemes had been confirmed, the "Build Back Better World" (B3W) plan, part of the G7's infrastructure investment, looks to attract private finance (click here).