Funding rises in vertical farms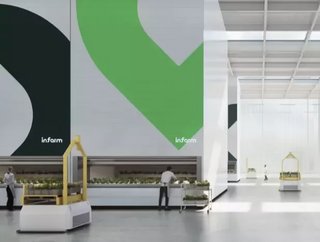 New deals and investment in vertical farms provide lucrative construction opportunities
Funding is pouring into vertical farming amid the rise in sustainability and pressures on the food chain and it could be a blossoming US$12 billion sector by 2028.
Kalera has entered into a share purchase agreement to acquire &ever, a leader in vertical farms producing leafy vegetables, in a deal worth €130 million. 
Marzouq Jassim Al-Bahar, CEO of Nox Management, said the deal signifies a global trend leaning towards sustainable agricultural solutions that contribute to supporting food security. 
Rise Gardens, which makes indoor, smart hydroponic garden systems, recently raised $9 million in an oversubscribed Series A round, led by TELUS Ventures. Current Rise Gardens investors True Ventures and Amazon Alexa Fund also participated in the round, along with new investor Listen Ventures, bringing the total amount raised to date to $13 million. The additional funds will be used to continue the company's product innovation and expansion into new markets.
As part of ongoing efforts to build a more resilient and sustainable cocoa sector, Cargill has entered a multi-year research agreement with vertical farming pioneer and leader AeroFarms aimed at improving cocoa bean yields and developing more climate-resilient farming practices.
Initial exploratory work has already begun at AeroFarms global headquarters in Newark, New Jersey, and will soon expand to the company's state-of-the-art AeroFarms AgX Research & Development indoor vertical farm in Abu Dhabi, UAE, which is slated to open in early 2022.
AmplifiedAg Inc has completed $40 million in equity financing and the funding will support the continued expansion of the company's world-leading hydroponic container farm, Vertical Roots and further development of the company's holistic operating system, AmpEDGE, which combines environment monitoring and controls with business operations for end-to-end indoor farm management.
Infarm and Sobeys Inc. have announced a new agreement to accelerate the availability and distribution of fresh produce to an additional 4 of Canada's 10 provinces by 2023. The agreement builds on the success of a partnership launched in 2020 - the first of national scope between a Canadian retailer and a vertical farming company - to offer locally grown, Infarm produce to Sobeys' consumers Canada-wide.
CPower Energy Management will support Scale Microgrid Solutions, a leading provider of distributed clean energy and microgrid platforms, to deliver energy management services to vertical commercial farming company, Fifth Season.