Gammon wins major HK$12.88bn Hong Kong airport project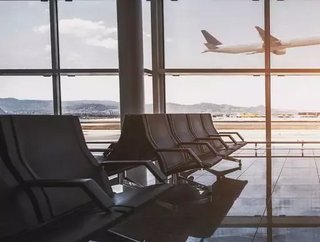 Balfour Beatty's 50:50 joint venture, Gammon, has won a four-year contract to expand Terminal 2 Hong Kong International Airport...
Balfour Beatty's 50:50 joint venture, Gammon, has won a four-year contract to expand Terminal 2 Hong Kong International Airport.
The contract is the largest that the China-based company has ever been awarded in its 101 years in operation. 
Valued at HK$12.88bn, or £1.27bn, the project will cover the expansion of the primary Terminal 2 building. The contract also covers all mechanical and electrical works and the construction of new interconnecting bridges in addition to viaducts and roads related to the terminal.
The project was awarded by Airport Authority Hong Kong, which is the statutory body of the government of Hong Kong that's in control of operations of the Hong Kong International Airport.
The deal is part of the airport's expansion to accommodate more air travellers and will directly boost overall passenger capacity.
Group Chief Executive of , Leo Quinn, said: "This award marks Gammon's second significant contract for the Airport Authority Hong Kong this year and the largest single contract ever awarded to Gammon.
"Through leveraging wide-ranging engineering expertise and offsite and modular construction approaches, Gammon has secured a material share of the Hong Kong market which continues to look favourable with significant infrastructure opportunities ahead."
Earlier in the year, Gammon also won a HK$7.2bn tunnel contract to undertake tunnel works at Hong Kong International Airport including works for both a baggage handling system, and an automatic people mover.
About Gammon
was founded by John C. Gammon over one hundred years ago in 1919. Beginning in India, a number of branches were formed further afield with new ones in other parts of Asia and then expanding into areas of the Middle East and Africa.
After this, the company made a decision to set up a permanent presence in Hong Kong following the construction of a new runway at Kai Tak Airport in the region, in 1955.
In 2000, Skanska acquired Gammon but this 50% share was snapped up by Balfour Beatty four years later in 2004. Gammon launched a specialist façade division, Entasis, in 2013 to expand its focus on innovation. Meanwhile, in 2017, Into G and Digital G was formed by Gammon to focus on construction technology, which saw the introduction of exoskeletons, drilling robots, ZeroG arms and, in a construction industry, the first chairless chair to its work sites.