Heavy equipment marketplace Dozr closes $2.5 million round from FairVentures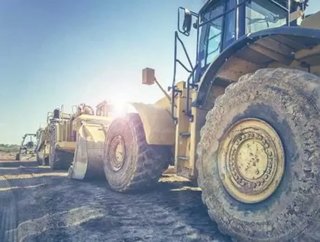 Dozr Inc.,has announced it has closed a $2.5 million (CAD) equity financing round with FairVentures Inc., the innovation initiative of Fairfax Financial...
Dozr Inc., has announced it has closed a $2.5 million (CAD) equity financing round with FairVentures Inc., the innovation initiative of Fairfax Financial Holdings Limited. 
Becoming Canada's largest online heavy equipment marketplace, they are revolutionizing the construction industry by giving equipment owners a way to earn money from their unused equipment, and matches them with users who save money compared to typical rentals.
As part of the deal, Toronto-based Fairfax subsidiary Federated Insurance Company of Canada has developed an insurance coverage plan built into Dozr so equipment owners will be protected when people rent their machinery. Dozr is now the first company in the heavy equipment market to provide insurance as part of the platform.
Other companies in the space require contractors to provide their own insurance, and often those policies don't cover another party renting the equipment, which leaves owners at risk.
"Now we can give equipment owners comfort that they are protected if something goes wrong while someone is using their equipment," said Kevin Forestell, Dozr director and co-founder.
"Until now, they just had to keep their fingers crossed because no one else offered insurance, and it was nearly impossible to get through a broker."
In the construction industry, the cost of owning and operating equipment is a big factor in profitability. As the owner of a commercial landscaping company, Forestell hated seeing his expensive equipment sit idle when it wasn't being used on a job. He knew it was costing him money, and it was a problem every contractor could relate to.
While on a vacation, staying in someone else's home that they'd rented, Forestell and his wife and co-founder, Erin Stephenson, were walking along the beach and came up with the idea to apply the sharing economy to the heavy equipment world.
Stephenson now handles marketing for the company. Forestell's brother, Tim, is also a co-founder and serves as Dozr's CCO.
Not only does Dozr create revenue for equipment owners, rates on the contractor-to-contractor platform tend to be about 40 percent less than retail rental rates and the variety of equipment is greater. Dozr offers both construction and agricultural equipment and is free to join.
Since launching in June 2015, Dozr has amassed more than 2,200 customers across Canada, representing over $200 million worth of equipment. With the investment from FairVentures, Forestell plans to expand operations into the United States.
"We are very pleased for FairVentures to partner with Kevin and the entire entrepreneurial Dozr team to deliver their innovative new service in Canada and globally," said Paul Rivett, President of Fairfax.
"Dozr is a great new Canadian innovator that is transforming the heavy machinery industry, with an outstanding equipment sharing platform developed by Kevin's team."
Dozr is based in the Communitech startup accelerator in Kitchener, Ontario. Dozr recently took home the top prize at the demo day for Communitech Rev, the accelerator's program for product-ready startups focused on sales and marketing. 
Follow @ConstructionGL
Read the September 2016 issue of Construction Global magazine