HS2's Old Oak Common station in London given go-ahead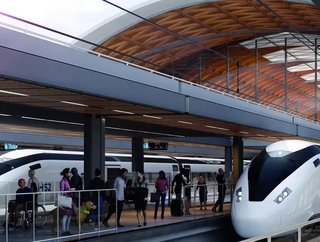 Construction of HS2's station at Old Oak Common in London has been approved by the UK's Transport Secretary, Grant Shapps
UK Transport Secretary Grant Shapps has today given the go-ahead to construct the HS2 train station in Old Oak Common in London. It is said that the station will be the UK's largest built in one stage, and will create more than 2,300 jobs.
Mr. Shapps said: "The start of permanent works at the largest train station ever built in the UK in one go, Old Oak Common, marks yet more progress in delivering HS2, the high-speed, high-capacity and low-carbon railway that will form the backbone of our national transport network. This 'super hub' station shows our Plan for Jobs in action – kickstarting major regeneration, creating 2,300 jobs and 250 apprenticeships in construction – and underlines this Government's determination to build back better". 
Construction of the 32-acre site will include a 1.1-mile-long underground wall making way for six HS2 platforms. HS2 Ltd said the station aims to offer "unrivaled connectivity" with services to four crossrail platforms, four mainland platforms in South Wales, as well as platforms in the Midlands and North of England. 
A notable feature of the station is its roof, which is the size of three football pitches. Mark Thurston, Chief Executive of HS2 Ltd, said: "The start of permanent works at Old Oak Common station, our first station under construction, is a significant step for phase one of HS2, as we deliver world-leading engineering to create what will arguably be one of the best-connected railway super hubs in the UK". 
The HS2 project so far
Announced in January 2009 as a government plan to construct a new high-speed railway network connecting London, the West Midlands, Leeds, and Manchester, HS2 or "High Speed 2" initially sparked criticism for its potential impact on the country's green spaces and countryside.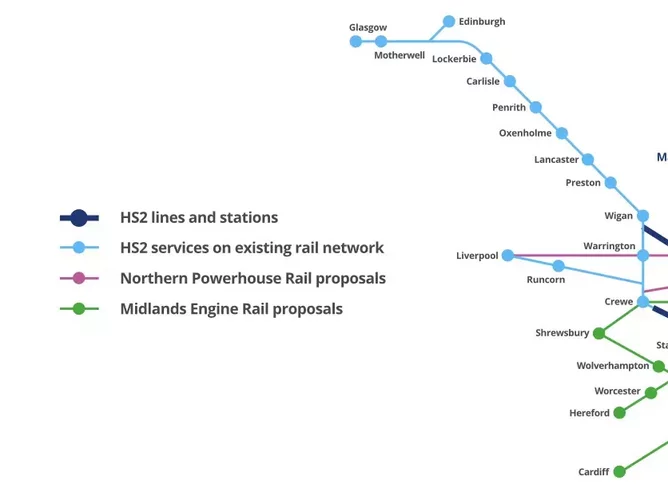 With costs of over £42bn for the tracks and a further £8bn for rolling stock, the HS2 is the single most expensive project ever attempted by the British government. While the plan may have been announced over a decade ago, construction started in 2017 and is still ongoing. It is due to be completed in 2025, although the COVID-19 pandemic has almost definitely put a spanner in the works. 
If the process goes according to plan, HS2 Ltd says that Phase 1, the London to Birmingham line, will open to the public in 2026, following commissioning and testing. Phase 2, which includes a route from Birmingham to Leeds and Manchester, is due to start construction the same year, with an estimated completion and operation date of 2033.