India's Larsen & Toubro secures cross-sector orders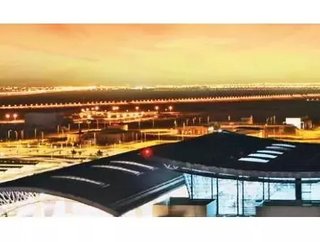 Orders within its Building and Factories, and Power Transmission and Distribution businesses follow on from major transport contracts...
The construction arm of Indian multinational Larsen & Toubro has secured orders for its Building and Factories, and Power Transmission and Distribution businesses.
L&T says that its B&F Residential business has received an add-on order from a reputed developer for the core and shell works of two wings of a tower, in addition to non-tower area works. The business has also secured a design and build order from a client to construct a municipality hospital in Nagpur, Madhya Pradesh.
Scheduled to be executed on a fast-track basis, the scope of the Nagpur project will include Structure, Finishes, MEP, and a Medical Gas Pipeline system to be built entirely in structural steel, including the core.
The statement adds that the IT & Office Space business has also received an order from a client for the civil shell and core works of a mixed-use building in the city of Bengaluru, Karnataka. The scope of work for this project includes a tower of 90,600sqft, which is to be completed within 18 months.
Its Power Transmission and Distribution business has continued its winning spree by securing another package to provide Electrical and Mechanical systems for tunnels in the Udhampur Srinagar Baramulla rail link project. The scope of work for this package includes a 33kV and 11kV HT power cable network, GIS substation, DG sets, tunnel lighting, ventilation and firefighting systems, and a SCADA system.
Another underground cabling package system has also been secured to improve the reliability of power supply in a South Indian city, while the business has also secured add-ons from existing customers.
These announcements follow on from the Indian giant securing several major contracts in the last few months. The company will be building the longest river bridge in India – a 19kms structure connecting the states of Assam and Meghalaya across the river Brahmaputra - and the near 88kms Mumbai-Ahmedabad High Speed Rail (MAHSR) project, popularly referred as the Bullet Train project.  
In October, the group recorded a consolidated gross revenue of £3,162,680 for the quarter ending September 30. During the quarter, with labour at various project sites reached near pre-COVID levels, the business saw a pickup in execution momentum compared to Q1 FY 2020-21 and achieved a sequential growth of 46 percent.
However, revenue declined by 12 percent year-on-year due to the lingering impact of the pandemic during the quarter under review, the company states.