ISG starts enabling works at landmark UK Gigaplant site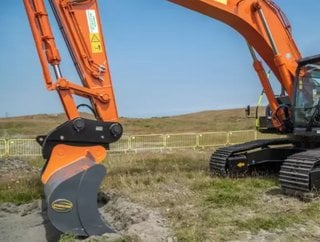 Britishvolt instructs lead construction partner ISG to start work on landmark UK Gigaplant megaproject
Britishvolt has instructed ISG to start work on the Gigaplant site in Cambois, Northumberland.
Britishvolt will manufacture some of the world's most sustainable, low carbon battery cells on the site of the former Blyth Power Station coal stocking yard. The project will be built in three phases each of 10GWh to a total capacity of 30GWh by end-2027 onwards. The major development will create around 2,500 main construction jobs and a further 5,000 associated with the supply chain.
Planning permission was granted on July 6, 2021, by unanimous decision, in a move that the Northumberland County Council described as a 'game-changer' as Britishvolt is the second Gigaplant site in Europe to start construction, and the first full-scale Gigaplant in the UK.
Richard McDonell, Britishvolt Project Director, hailed an 'historic day' for UK manufacturing and the automotive industry on the road to net zero. 
"It is a pleasure to see our tier one construction partner ISG, and its world-class workforce, commence preliminary works on site ahead of the main construction programme, which we anticipate will start in late autumn/early winter. This initial phase will see the site cleared and preparatory work carried out for the services and infrastructure that will support construction activity," he said.
"This is yet another milestone on our journey to building the UK's first full-scale Gigaplant. It's a boost for UK plc and the real kick-start of the energy transition, of which Britishvolt batteries will be at the very heart. 
"This is an exciting announcement and marks the tangible start and progress of the main factory building where we will be producing some of the world's lowest carbon, sustainable battery cells to help accelerate the transition to a low carbon future."
The news represents a major milestone for Britishvolt's quest to assist vehicle OEMs on their roadmap to electrification, he added.
Peter Millett, High Tech Managing Director for ISG's Engineering Services business, said the positive momentum that underpins this nationally important project is driving the entire team forward at pace, and this significant construction milestone demonstrates its collective commitment to UK manufacturing and to supporting communities across Northumberland.
"This is the starting point for the transformation of a disused site in Cambois with a legacy in the industrial past, that from today will become a beacon for innovation and advanced manufacturing right here in the Northeast."

Once at full capacity, the Gigaplant will have a production capability equating to approximately enough cells for around 300,000 electric vehicle battery packs per year, intended primarily for the automotive industry. 
Glen Sanderson, Leader of Northumberland County Council, concluded by saying: "It's great to see work starting on the ground on a site which the council and partners have been actively engaged on in recent years to make it an attractive proposition for investors. 
"Since we granted planning permission work behind the scenes has continued at pace so to see enabling works getting underway is fantastic - not just for the council and Britishvolt, but for everyone in the county.
"With thousands of jobs in the pipeline and billions of pounds of investment this is such a good news story for Northumberland and the wider region, and we look forward to following progress over the coming months."
Last month a consortium comprising Britishvolt and the following organisations signed an MoU to develop prototype solid-state battery technology, targeting automotive applications.
Faraday Institution – the UK's independent institute for electrochemical energy storage research, which has led the consortium's formation and will lead its development
E+R (Emerson & Renwick) – a leading designer of manufacturing equipment
Johnson Matthey – a leader in sustainable technologies and the UK's leading battery materials business
Oxford University – leads the Faraday Institution's solid-state battery project (SOLBAT) and provides the necessary scientific understanding to the consortium
UK Battery Industrialisation Centre – the pioneering battery manufacturing development facility to enable UK battery manufacturing scale-up and facilitate upskilling in the battery sector
WMG, University of Warwick – specialists in battery R&D and initial scale-up capability, as well as academic and apprenticeship skills development