Los Angeles arts center renovation nears completion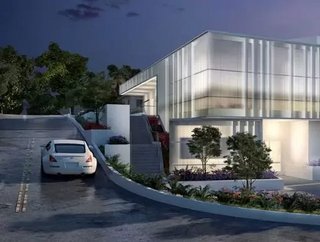 Shawmut partners with AUX Architecture to complete renovation of Glorya Kaufman arts centre...
Shawmut Design and Construction has partnered with AUX Architecture to renovate and expand the Glorya Kaufman Performing Arts Center on the Vista Del Mar Child and Family Services 18-acre campus, in Los Angeles. 
Construction is due to complete by the end of March, and open soon afterwards.
The 10,550 square-foot performing arts center will include a 300-seat theatre and accommodate dance, music, teaching, and theatrical productions.
"As a company, we build spaces that educate, entertain, and heal - and the new Glorya Kaufman Performing Arts Center is accomplishing all of that," said Greg Skalaski, Executive Vice President, West region of Shawmut Design and Construction. "Once complete, the facility will not only provide students of all abilities with a wonderful resource and space for learning and flourishing, but it will continue to serve as a gathering place for the greater community." 
The project is repurposing an existing building, including a temple from the 1960s, that has been preserved and expanded by a 3,325sq ft addition to accommodate ongoing Jewish Life Programs in addition to production support areas, rehearsal spaces, stagecraft, dressing, and classroom spaces.
The exterior of the existing theatre will be wrapped with polycarbonate panels and lighting, lending a translucency that will make the building shine.