Mace and Willmott Dixon to deliver healthcare projects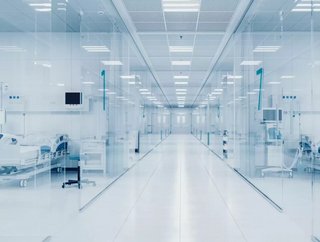 Construction companies Mace and Willmott Dixon are partnering to deliver a range of healthcare construction projects
Mace Construct and Willmott Dixon Construction have announced that they will be forming a consortium to jointly target construction work in the UK healthcare sector. The new initiative will see Mace's contracting arm work with Willmott Dixon Construction to support each other on major healthcare projects across the UK.
The consortium between the two contractors will be underpinned by an FAC-1 Framework Alliance Contract. It will see the two firms collaborate, allowing them to deliver a wider range of healthcare construction projects than they could do individually.
Gareth Lewis, CEO for Construct, Mace, said: "In conversations with the team at Willmott Dixon we've found that we've got a lot in common as two of the most high-profile UK contractors – from our commitment to diversity and inclusion to our ambitions for net-zero. We've also found a lot of areas we can learn from one another, and it's exciting that we'll be able to share the benefits of that learning with our clients and the end-users that rely on critical healthcare facilities across the UK.
"Too often the UK construction industry can be so focussed on competition that we lose out on amazing opportunities for collaboration. I hope that this new model of partnership demonstrates the value of being more open to sharing our talents and knowledge with each other," he added.
Transforming the NHS estate 
During a period of historic investment in the UK's healthcare system, the alliance allows both companies to support customers in the transformation of the NHS estate, as the health service works to improve frontline healthcare delivery, support the country's recovery from COVID-19 and address elective care backlogs and health inequalities.
The Mace and Willmott Dixon consortium means that customers can draw on the combined expertise, skills, and capacity of both firms for construction projects of any scale and complexity, including the growing amount of refurbishment work, with the complementary strengths of Mace and Willmott Dixon able to provide a wider, more holistic service for consistent delivery of all project values.
The two companies both have extensive experience in delivering UK healthcare construction projects, from Mace's delivery of the award-winning new Ear, Nose and Throat Hospital for UCLH to Willmott Dixon's Pears building for the Royal Free Charity, which was recently awarded 'Project of the Year (over £50m)' at the 2021 Construction News Awards, while Willmott Dixon Interiors is reconfiguring the Langley wing for Epsom and St Helier University Hospitals NHS Trust which includes the relocation of neuro-rehabilitation beds.
Launched last December, the Government's Construction Playbook set out a clear direction for more effective collaboration in the construction sector. Mace and Willmott Dixon – both proudly purpose-led, privately-owned contractors – will work together to bring the ambitious vision of the Construction Playbook to life in UK healthcare contracting.