Marchica Med to partner with Ivorian government to depollute and rebuild Cocody Bay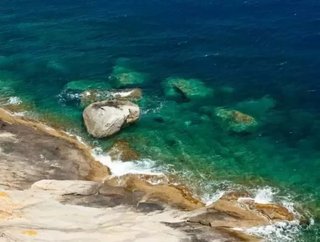 Last month, King Mohammed VI visited Cocody Bay in Côte dIvoire to present a project to His Majesty and His Excellency the President Alassane Ouat...
Last month, King Mohammed VI visited Cocody Bay in Côte d'Ivoire to present a project to His Majesty and His Excellency the President Alassane Ouattara.
According to our sister publication African Business Review, Cocody Bay has suffered increasing pollution, repeated flooding and accelerated stilting by massive urbanization of the Gourou basin. But thanks to the release of funds, the bay may soon be seeing the light of a new day.
RELATED TOPIC: Building to last: 4 reasons why construction firms should embrace sustainability
Ten billion CFA francs will soon be released to launch the first phase of a project intended to provide a sustainable solution to the problem of bay pollution and its watershed. The site will be depolluted, reforested and redeveloped in a green corridor of more than 3,000 hectares.
According to an issued news release, this priority funding has been provided ahead of the release of the 100 billion CFA francs needed to complete the entire project and was made available to the Ivorian Government by the Moroccan bank Attijariwafa Bank.
In connection with future phases of the project, the bay will benefit from the construction of dams, bridges and road infrastructure, the development of a marina, port works and an urban park. The project, jointly managed by Marchica Med, a Moroccan State-owned company and the Ivorian Government, will be delivered in 2019.
RELATED TOPIC: Construction of 3 dams to end Delhi water woes, says government
The project also includes solutions to depollute the Ébrié lagoon. A renewal system incorporating new estuaries at Petit Bassam and Grand Bassam will be implemented to significantly improve the quality of the waters of the lagoon. Abidjanians will benefit from a healthier environment; and it will also be possible to develop a number of social and economic aspects including fishing activities in the lagoon.
As a result of the initiatives of His Majesty the King and those of His Excellency the President Alassane Ouattara, the project to protect and develop Cocody Bay constitutes a historic opportunity, which will allow human resources from both Ivory Coast and Morocco, in all sectors, to work together to shape their common future.
The participatory approach adopted in designing the project, the values of sustainable development that it embodies, and the innovative operational arrangements agreed to ensure its completion will result in an exemplary partnership between the two Nations.
RELATED TOPIC: Construction firm Kier begins £85m redevelopment of the Arndale shopping centre
This co-development model will be further enhanced with its deployment across the continent and opening-up to the world through triangular partnerships.