Megaprojects: The $40 trillion Savings Opportunity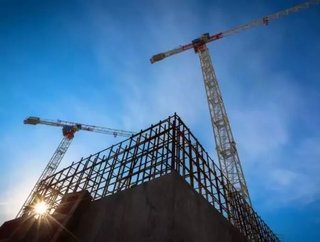 Global management consultant Booz & Company, (recently rebranded as Strategy&), is celebrating its 100th anniversary this year, and over a centu...
Global management consultant Booz & Company, (recently rebranded as Strategy&), is celebrating its 100th anniversary this year, and over a century of working with huge clients in several sectors, has gathered the knowledge to identify what it terms a $40 trillion opportunity for savings in construction megaprojects over the next 20 years as clients combat a 30 percent average figure of overrun in schedule and cost.
Booz and Co uses a set of 27 critical capabilities that it believes are part of the effective execution of megaprojects and works with clients from oil and gas giants to governments on understanding which of them they need to be best in class at or where this is not necessary or cost-effective.
Christopher Dann, a Partner in Booz & Company's Energy, Chemicals and Utilities practice, has consulted with CEOs and senior executives on corporate and business unit strategies and risk management for more than 15 years.
He said: "The $40 trillion is across all sectors globally, so that is from oil and gas, utilities, transportation, all forms of infrastructure, and it is quite evenly through both the developing world and the developed world."
The company defines a megaproject as a large, complex programme, including anything over $1 billion and also encompassing a particular level of complexity, such as nuclear power station refurbishment.
Dann identified a direct corollary between the scale of projects and the likelihood of overrun in both time and cost. "Because of the nature of the projects and the nature of the complexity, in short, projects that are that large and complex create systemic issues and interdependencies, so the risks are magnified," he said.
Furthermore, these are issues affecting all sectors and geographies, including clients accustomed to executing large-scale projects. Somewhat alarmingly, the 30 percent figure is a median average, with mean values coming in significantly higher, sometimes up to 200 or even 300 percent according to Dann.
Inefficiency causes
So what are the reasons for the pervasive problem of inefficiencies in megaprojects?
Dann recognised several, the first of which comes at the planning stage. He said: "One is inefficient advance planning and analysis prior to the start of construction. We work with clients on using things like probabilistic simulations of cost and schedule. The use of probabilistic scheduling tools which are increasingly used, but they have taken some time to be fully implemented.
He also cited the lack of completion of detail design engineering prior to the start of construction as a recurring issue. "This is a lesson which gets learned again and again by the people that execute these projects," he said. "You simply cannot start construction prior to the completion of detail design engineering."                
Dann continued: "Third is the lack of a unified construction consortia between the owner and the constructor, and in many cases it's the subcontractors."
He gave the example of Heathrow Terminal Five as a successfully executed project in this regard, in that it effectively built an aligned owner-constructor team around the execution of that project.          
The final major issue he identified was with inefficient governments and project controls. "This is inefficient decision-making and lack of attention to the project controls function as well as the risk management function," he said.
Savings opportunities
Booz and Co works with its high-profile clients to counter these inefficiencies, and with the financial scale of megaprojects, there are massive rewards and savings available when following a clear strategy.
The company is involved throughout the lifecycle of a construction project, usually brought in at the front end, prior to the start of construction. At this stage it will support advance planning and analysis, including developing probabilistic simulations of cost and schedule on the project.
Clients also seek Booz and Co's advice on improving governance and project controls, with view to streamlining decision making, project controls and risk management processes on projects. During execution planning, the execution can be optimised from a cost and schedule standpoint and the sequencing of activities or improving the efficient design of processes and activities.
Dann singled out procurement as a phase with potential for substantial savings. He said: "Obviously a very large part of these projects is procurement spend, so optimising this is one of the more important levers you can pull. It often doesn't have much impact on schedule but certainly can have a great impact on cost."
Another area where Booz and Co has achieved notable savings in megaprojects is through knowledge transfer. Dann said: "These are projects that go on over quite a long period of time and there are often a great deal of lessons learnt either in the course of the projects or with other projects that if the knowledge transfer is managed effectively.
"We see for some clients, 50 or 60 percent reductions in cost from project to project within an overarching programme. A typical example of this is floating offshore platforms in the oil and gas industry, where you see an enormous amount of lessons learned."
Finally, standardisation and modularisation offer savings opportunities. Booz has determined that offsite construction can reap tremendous gains in both cost and schedule.
High-profile clients
Involved in several nuclear power builds and refurbishments, Dann gave the example of the advantages of such methods from company's work with the US Nuclear Navy and General Dynamics.
"What they achieved was largely driven by an imperative from the US government about how much they were willing to spend for nuclear submarines and what they achieved were pretty dramatic cost savings from one programme to another, and that was largely driven by really intensive standardisation modularisation," he said.
"Another example is for a solar power plant developer working at pulling all the levers I just mentioned in terms of massive standardisation, modularisation, improvements in cost and schedule and incidentally in procurement to get 30 to 50 percent cost reductions on a per-kilowatt or per-plant basis."
Of course, the larger the scale of the project, the greater the opportunity for inefficiency, but with the correct approach and available expertise, these projects also represent a massive opportunity to set a standard and deliver huge financial savings.