Nissan and Envision AESC to build UK electric vehicle hub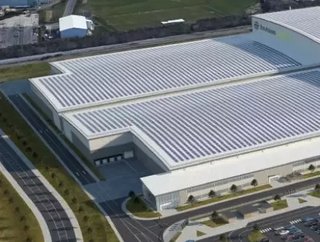 Nissan to spend £423 million producing all-electric EV36Zero vehicle and Envision AESC to invest £450 million in batteries at UK's Sunderland gigafactory
Nissan and Envision-AESC have today committed to creating a £1 billion flagship Electric Vehicle (EV) hub in Sunderland, securing the city's future viability as a car manufacturing centre and providing further impetus behind the north-east region's burgeoning reputation as a magnet for sustainable energy.
The carmaker will invest up to £423 million to produce an all-electric EV36Zero vehicle in the UK, effectively ending speculation that it may pull out after investment concerns following Brexit, while Envision AESC will invest £450 million to build the gigafactory on the International Advanced Manufacturing Park (IAMP), adjacent to the Nissan plant.
The projects will create 900 jobs at Nissan and 750 at Envision AESC, and support 6,200 jobs at Nissan and across the UK supply chain.
Envision AESC, the battery arm of global green tech company Envision Group, will deploy integrated AIoT smart technology to monitor and optimize energy consumption, manufacturing and maintenance at its new gigafactory.
UK Prime Minister Boris Johnson hailed Nissan's announcement to build its new-generation all-electric vehicle, alongside a new gigafactory from Envision-AESC, is a major vote of confidence in the UK and the region's highly-skilled workers.
"Building on over 30 years of history in the area, this is a pivotal moment in our electric vehicle revolution and securing its future for decades to come," he said.  "Commitments like these exemplify our ability to create hundreds of green jobs and boost British industry, whilst also allowing people to travel in an affordable and sustainable way so we can eliminate our contributions to climate change."
Nissan's Chief Operating Officer, Ashwani Gupta, said: "This is a landmark day for Nissan, our partners, the UK and the automotive industry as a whole. Nissan EV36Zero will transform the idea of what is possible for our industry and set a roadmap for the future for all. We reached a new frontier with the Nissan LEAF, the world's first mass-market all-electric vehicle. Now, with our partners, Nissan will pioneer the next phase of the automotive industry as we accelerate towards full electrification and carbon neutrality."
Britishvolt has selected a site in the North East of England to build the UK's first battery Gigafactory. The company has acquired exclusive rights to a site in Blyth Northumberland and intends to begin construction this summer, with  production starting by the end of 2023. 
Neighbouring Teesside is expanding its sustainable energy profile with plans to build the Tees Valley Hydrogen Transport Hub and Net Zero Industry Innovation Centre. Professor Michael Short, Professor of Control Engineering and System Informatics at Teesside University, who also leads the Centre for Sustainable Engineering, shares his insights in a column for Energy Digital this week (click here).