Ora Developers & Orascom Construction sign US$103m agreement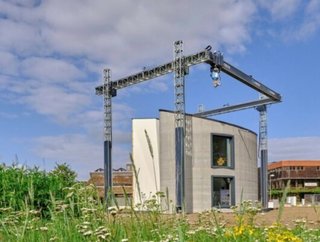 Construction agreement between Ora Developers and Orascom Construction will cover the construction of Phase One of Silversands project in North Egypt
Orascom Construction, the Egyptian builder, has announced that it has formed an exclusive partnership with the Denmark-based COBOD to bring state-of-the-art 3D Printing Construction (3DPC) technology to Egypt for the first time.
Technological advancement of the construction sector
Orascom said that the partnership will lead the technological advancement of the construction sector in Egypt. It added that not only will this new technology result in more cost and time efficient construction, compared to traditional methods, but that it would also be more environmentally sustainable as it reduces material consumption, construction waste, and carbon footprint.
Osama Bishai, CEO of Orascom Construction PLC, commented, "We are excited to bring to Egypt a new technology with the potential to unlock significant value particularly in the building sector. We have always led the industry in incorporating the latest technology across our work in Egypt and are pleased to partner with an industry leader like COBOD to help advance our sector in a sustainable manner."
By leveraging Orascom Construction and COBOD's leading positions in their respective fields, the partnership will mainly focus on three business lines: project execution, equipment sales, and operation and maintenance (O&M), he added.
The partnership will also continue to explore various opportunities in the Egyptian market for utilising 3DPC technology in printing entire buildings, Bishai said.
COBOD's printers have already been applied in multiple countries around the world and have 3D printed the first one-, two- and three-floor buildings in Europe, the first two-floor buildings in the US, Canada, and India, and the first schools and houses in Africa.
COBOD's printers have also been used in printing windmill towers and other industrial applications, the statement added.
Middle East construction focus in 3D printing
Henrik Lund-Nielsen, Founder & General Manager of COBOD, commented: "We are very proud to partner up with Orascom Construction in Egypt. Orascom Construction is a beacon in the Egyptian construction market and based on Orascom Construction's knowhow and our 3D printing technology I believe we have a winning combination.
"With a current large project pipeline in the Egyptian housing market over the coming five years to keep up with the growing population, there is great potential for our partnership, and we intend to make the most out of it."
COBOD recently completed work on a 9.9-metre-tall villa in Saudi Arabia for Dar Al Arkan, the company said, adding that this was now the tallest on-site 3D printed building in the world.
The project was developed for Dar Al Arkan, a real estate development company based out of Riyadh, the capital of Saudi Arabia. The three-storey villa is located in Shams Al Riyadh, just northwest of the city Riyadh, the capital of Saudi, in a new development project of 12m m2 of land, which is part of Saudi Arabia's Vision 2030.
It was executed using local materials and the D.fab solution developed by Cemex and COBOD. This solution allows COBOD customers to source 99% of the concrete materials locally, while only relying on 1% sourced from a central location. Less than €10,000 was spent for the printed materials, COBOD said.