UK construction sector hits 24-year high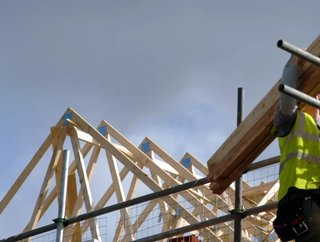 The seasonally adjusted IHS Markit/CIPS UK Construction PMI Total Activity Index signalled the strongest rate of output since 1997
UK construction activity has expanded at its fastest pace since June 1997, according to latest PMI data.
At 66.3 in June, up from 64.2 in May, the seasonally adjusted IHS Markit/CIPS UK Construction PMI Total Activity Index signalled the strongest rate of output growth for exactly 24 years. Sharp increases in business activity were seen across all three main areas of the construction sector monitored by the survey. Construction work in the house building sub-category (index at 68.2) increased at the fastest pace since November 2003.
Sharp increases in business activity were seen across all three main areas of the construction sector monitored by the survey. Construction work in the house building sub-category (index at 68.2) increased at the fastest pace since November 2003.
Ben Dyer, CEO of Powered Now, said it has been delighted to witness the increase in both order books and confidence, and higher demand for construction and trade services has a real-world trickle down to small and medium trade businesses. 
"However, we are very worried about the implications of stress on the UK supply chain. While some of these issues will naturally clear as the threat of Covid and Brexit reduces, the short-term impact on the smaller contractor market threatens to derail these good weeks of growth," he said.

"We are especially critical of larger firms choosing to stockpile. The industry is only as healthy as the workforce within it, and these larger companies rely on much smaller contractors to operate, of whom are being unfairly penalised. It is incredibly short-sighted of larger firms to use their leverage over smaller ones. Not only does this hurt the economy but will eventually catch up with them due to their reliance on the SME sector for contract staff. We hope this practice, like Covid, can eventually be eliminated."
Construction companies indicated another month of sharply rising employment numbers, reflecting efforts to boost capacity and meet incoming new orders. The rate of job creation moderated since May but remained among the fastest seen over the past seven years. Moreover, sub-contractor usage increased at the steepest pace.
Around 77% of the survey panel reported longer lead times among suppliers in June. Construction companies overwhelmingly cited stock shortages among vendors, reflecting severe delays with shipping and haulage, especially for products sourced from the EU.
In terms of building materials, panel members commented on short supply across the board, particularly cement, concrete, plaster, steel, timber and roof tiles. Imbalanced demand and supply resulted in rapid cost inflation across the construction sector in June. Average prices paid for products and materials increased at survey-record pace. Adding to cost pressures in June was the steepest rise in rates charged by sub-contractors since the survey began.
Kate Kirby, partner in the Construction & Infrastructure team at DWF, said the rise in new orders is helping the UK building sector to get back on track and kick start commercial projects that were previously on ice.
"The house building industry remains the jewel in the construction sector's crown, with growth spurred on by the stamp duty exemption that has seen intense demand from home buyers this year. The buoyancy across the whole sector seems to be contagious and with pandemic measures now relaxing and the economy reopening, it's pleasing to see the UK construction industry bouncing back so strongly.
"However, we need to keep a close watch on the factors that could destabilise this optimism. There has been increasing concern from those operating in the industry that materials shortages and rising costs could progressively impact the future success of the sector. The data today shows delivery times and prices are at all-time highs. But this doesn't seem to be impacting on progress just yet."
Construction companies remain optimistic about growth prospects for the next 12 months, although the degree of confidence eased to its lowest since January, in part reflecting concerns about labour availability and sustainability of the recent demand surge.
Moreover, the housing market has seen its first retraction, following the end of the stamp duty holiday at the end of June.
Russell Galley, Managing Director, Halifax, said: "The average UK house price slipped by -0.5% in June, the first monthly fall since January. As a result annual house price inflation also eased back slightly from May's 14-year high of +9.6% to stand at +8.8% in June. It is important to put such a moderate decrease in context, with average prices still more than £21,000 higher than this time last year, following a broadly unprecedented period of gains."
Construction management software Gsite by Glodon is now available for the UK and Irish markets through MagiCAD Group. The platform enables online management of construction site tasks as well as quality and safety issues, document management, BIM, workflows and more. Glodon Gsite has already been used in more than 30,000 building projects globally in small and large-scale projects.