US Home Construction down 9.3 percent in June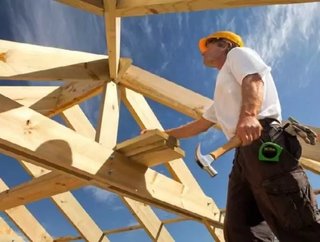 US home construction fell 9.3 percent to its slowest pace in nine months in June, a setback to hopes that housing is regaining momentum and will boost e...
US home construction fell 9.3 percent to its slowest pace in nine months in June, a setback to hopes that housing is regaining momentum and will boost economic growth this year.
Residential construction declined to a seasonally adjusted annual rate of 893,000 homes, according to the Commerce Department, the slowest pace since September 2013 and following a worse-than-predicted 7.3 percent drop in May.
Applications for building permits, which are considered a good indicator of future activity, were also down in June, falling 4.2 percent to a rate of 963,000 after May's 5.1 percent decline.
June's negative performance reflected a large drop in activity in the South, where construction plunged by 29.6 percent last month.
Analysts said however that June's construction decline may have been influenced by temporary factors such as heavy rain affecting Southern areas and delaying housing starts in the region.
BMO Senior Economist, Jennifer Lee, said it was premature to conclude that the housing recovery has stalled, as job growth continues, mortgage rates are near their lows for 2014 and homebuilder confidence has been increasing.
The overall weakness reflected a nine percent decline in construction of single-family homes, the market's largest sector, and a 9.9 percent drop in construction of apartments and other multi-family units.
All June's weakness was confined to the South, where about 40 percent of home construction occurs. Construction was up 14.1 percent in the Northeast, 28.1 percent in the Midwest and 2.6 percent in the West.
Home construction has struggled to gain traction this year, limiting its ability to contribute to economic growth. Severe winter has indeed hampered construction, but rising home prices, a rise in mortgage rates from historically low levels and stricter lending standards imposed since the financial crisis have also been a barrier, particularly for potential first-time buyers.
Hope remains that housing will perform better in the second half of the 2014 despite Federal Reserve Chair Janet Yellen telling Congress this week that the housing slowdown is one of the concerns at the Fed and that its forecast for an economic rebound may prove to be too optimistic.
In more positive news, The National Association of Home Builders reported Wednesday that homebuilder confidence surged in July, reflecting heightened expectations that the second half of the year will see rising sales.
The builders' sentiment index rose to 53, up four points from a revised reading of 49 in June. Readings above 50 indicate more builders view sales conditions as good rather than poor. The July reading was the first month above 50 since January when the index stood at 56.
New home sales surged 18.6 percent in May to a seasonally adjusted annual rate of 504,000, the highest level in six years, while sales of previously owned homes rose 4.9 percent, the biggest one-month gain in nearly three years, to a rate of 4.89 million homes.
Even with the considerable May increases, new home sales are still running at just half the pace of a healthy real estate market.
Economists believe there is a lot of pent-up demand for homes after many potential buyers delayed purchases during the recession and the weak recovery since that time.
With job growth accelerating in recent months, there is optimism that employers will step up their hiring further in the second half of this year as they respond to a rebound in overall economic growth following a weak winter.