Uzbekistan breaks ground on 1500MW CCGT power plant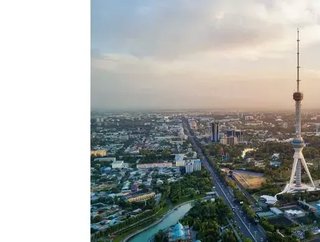 Central Asian country is stepping up its clean energy profile...
A ground-breaking ceremony has taken place at the 1500MW Sirdarya CCGT plant in Uzbekistan.
Two Power Purchase Agreements and Investment Agreements for two wind power plants located in Bukhara and Navo were also confirmed with Saudi Arabian company ACWA Power, as the central Asian country looks to step up its clean energy profile and meet rising electricity demand - which is projected to reach 110bn Kwh by 2030.
The Sirdarya plant will provide cleaner, more efficient and cost-competitive gas power that can be utilised across industries in Uzbekistan and is expected to meet 15 percent of power demand and comprise of 8 percent of installed power capacity when complete. 
With an approximate aggregate worth of $1.2 billion, the plant has an efficiency rate of over 60 percent - saving almost twice the natural gas currently used for electricity production compared with older plants in the country, offsetting 2.2 million tonnes of carbon dioxide emissions each year.
Currently 85 percent of the country's electricity capacity is generated by fossil fuel power plants.
H.E. Eng Khalid Al-Falih, Minister of Investment for Saudi Arabia, said the projects are vital to Uzbekistan's infrastructure investment and "central" to the country's economic transformation.
Uzbekistan has emerged to be the largest producer of electricity in Central Asia, with a total installed capacity of more than 12,500MW and grew at a CAGR of 2.41 percent between 2011-2018, according to Mondor Intelligence.
According to an official report from the Ministry of Energy, over the next five years more than US$2.8 billion will be required to upgrade existing infrastructure, and add to power generation capacity, raising overall costs to US$14.4 billion, it adds.