Vaccine factory fire shines spotlight on safety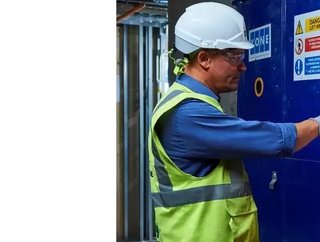 Temporary wireless evacuation and fire detection systems can save lives and protect assets...
Fitting a temporary fire alarm during construction activity can save lives, prevent costly delays and protect investments, according to industry sources.
In January, a blaze at the Serum Institute of India in the western city of Pune - reportedly 'the world's biggest vaccine maker' - killed five workers, and indications are that it was caused by insulation material catching fire during welding works on site (click here). In addition to the loss of life, it is estimated that the blaze caused delays of new product launches and a revenue loss of more than 10 billion rupees (£100 million) due to equipment damages. 
A spokesperson from the company confirmed that production of the Oxford-AstraZeneca vaccine would not be affected, although it is a stark reminder of the dangers and disruption posed by fire. What would have happened if the fire spread into existing vaccine manufacturing facilities? 
Often early stages of a blaze often go undetected because the flames and smoke are obscured by other site materials or begin in remote areas. This results in vital lost minutes, which can lead to more serious consequences - as happened in India.  
Guidance does require construction sites to have a waking watch or fire warden during "hot work" (welding, burning, riveting, grinding, or the use of a tool that produces a fire or sparks). However, this is prone to human error and the unpredictability of fire.
The only effective method of addressing these issues is to use a temporary wireless evacuation and fire detection system. Aside from ensuring workers evacuate site as soon as a fire is detected, these technology-based fire alarm systems protect client's assets from devastating financial consequences, including shareholder and reputational damage, because the blaze can be tackled sooner.
John Harrison, Sales and Marketing Director from Ramtech Electronics, said: "The risk of fire on construction sites is ever present, and this example at the vaccine factory illustrates the terrible consequences. Temporary evacuation systems that are wireless are preferred by many because it is quick and easy to set up."
With more companies in the pharmaceutical industry ramping up production and extending their facilities, he encourage them all to look at the benefits of temporary wireless evacuation systems. "They are relatively inexpensive; they can even be hired for the duration of the construction project, yet have the potential to save lives and protect businesses from huge financial costs."
Wireless evacuation and fire detection systems are available that incorporate dust resistant smoke detectors to avoid false alarms in the construction environment. These automatic detectors are supported by manual call points that can be triggered by any person. Medical alerts add further functionality allowing rescue teams to be deployed immediately to a specific site location, again saving valuable minutes.
Systems have a three-year battery life, so little or no maintenance is required, whilst automatic detection eliminates human error. When specifying a wireless fire alarm system, it should be compliant to EN54. Innovation in internet connectivity, apps and the ability to collect, analyse and interpret data in live stream have extended functionality.
Thousands of Ramtech WES wireless fire alarm systems are currently in use protecting key sites for over 75 percent of the UK's top 100 construction companies as well as across Europe. The technology has protected projects as diverse as the Leadenhall Building and Crossrail in London, Heathrow Airport and Sellafield Power Station.
The proposed new UK regulatory system will require all information relating to the fire safety precautions within a building to be submitted as a key dataset to the regulator, according to UL, whose BuiltInForm software enhances building safety and governance (click here).  
Evidence of products and systems fitness will need to be included in the building's digital dataset. The information submitted to the regulator will also ensure that the appropriate information is handed over to the building's new occupant.  
In the UK alone, it is estimated that there are around 10,000 fires on construction sites each year, yet it is still common to rely on fire wardens seeing the fire and then manually sounding an alarm.

The Grenfell Tower tragedy, more than three-and-a-half years on, still casts a long shadow over the whole industry. 
As the inquiry called witnesses again on Monday after a nine-week break due to Covid-19, pressure on the government has intensified to fix Britain's building safety crisis, described as "a scandal affecting as many as 11 million people". An End Our National Cladding Scandal petition has now generated over 21,000 signatures (click here).