WeBuild-led consortium signs €1.26bn Italian highway contrac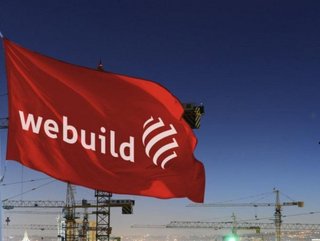 Contract covers the construction of approximately 30-km of highway and related routes of the Pedemontana Lombarda Highway in northern Italy
Construction of sections B2 and C of the Pedemontana Lombarda Highway in northern Italy is set to begin following the signing of a €1.26 billion contract that was assigned to WeBuild and its consortium partners in September 2021.
In a statement, WeBuild said that the contract for the execution of works on the project was awarded in 2021, and that the signing means that construction of approximately 30-kilometres of highway and related routes can now begin. These related routes include Section B2 between Lentate sul Seveso and Cesano Maderno, and Section C between Cesano Maderno and Milan's A51 eastern beltway.
The strategic project aims to improve the east-west axis along TEN-T Corridor 5 and will be completed in time for the 2026 Milan Cortina Winter Olympic Games, the company said.
Commissioned by Autostrada Pedemontana Lombarda S.p.A. with Concessioni Autostradali Lombarde S.p.A. as grantor, the project is to be completed for the 2026 Winter Olympic Games which will be hosted by Milan and Cortina.
Construction of the sectors is expected to generate 2,500 directly and indirectly. WeBuild will lead the consortium with a 70%, with Pizzarotti a partner, the statement added.
The project will also be strategic for the area by reorganising the road connections within the Varese-Como-Bergamo-Milan quadrant. It will ease traffic flow along the A4 highway and the urban centres through which it will pass. It will also ease traffic on the Milan beltway by creating a new axis beyond it.
Smart highways
The sections will deploy smart technology that will help with the maintenance of the infrastructure, among other features, the company said. The solutions developed by Webuild will have installed Cooperative Intelligent Transport Systems (C-ITS) that will make the highway ready to receive self-driving vehicles. They will also have diagnostic systems installed to monitor potential weaknesses, weight loads, vibrations and temperatures.
With a track record of more than 80,200 kilometres of roads and highways and approximately 1,000 kilometres of bridges and viaducts, WeBuild has a strong track record in sustainable mobility.
In Italy, the Group is working on Mega Lot 3 of the Ionian State Road in Calabria, the Umbria Marche Quadrilateral and three contracts for extraordinary maintenance work to improve safety and noise barriers along parts of the national highway network between Genoa and Milan and Bologna, Florence and Fiano Romano.